Testing 1…2..Testing 1..2..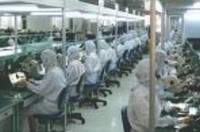 Just wanted to drop a note about some possible credits to your eBay account. eBay is testing buyer traffic before they roll out their upgraded search engine.
If you use Featured First, Featured Plus, Highlight, Border or Gift Icons during the test, you'll be seeing a 20% pro-rated credit.
Since this test will only apply to 20% of the buyers, it's an equitable credit..Unless of course, you were counting on those features to net you more than the 20% pro-rated credit.