I was going to title this dragging you into 2010, but wanted to be a bit softer in the title. After all, it's a whole new year and I'm sure one of your resolutions is to make more sales in your Vendio store. If it isn't go ahead and add it to your list. You can take off giving up chocolate, because you know that's not going to happen!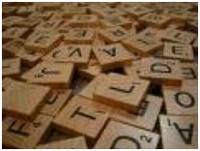 What is SEO?
SEO stands for Search Engine Optimization and is probably THE driving force over the next 5 years – so anything you learn and can use in your Vendio store or elsewhere can absolutely translate into dollars. In essence, it's how people find you. Not optimizing for SEO is the equivalent of listing an item on eBay with the title "My Item".
SEO is not just for adding a title and keywords, its bringing your keywords into your content.
Let's look at the steps and how to get there:
1. Define your keywords
Keywords are what people type into a search engine to find what they are looking for.
There are a plethora of sites that help you get the right keywords. You can use Google (store level) you can use Vendio Research (item and competitor research). You can even use your own experience and expertise.
You'll want to write these keywords down and use them frequently!
Vendio stores offer keywords on a store AND on category level, and we'll include some past posts on this at the end that provide additional information.
2. Incorporate keywords into your title, description and keywords area
Vendio has provided a quick method to get these META tags incorporated into your store.
Under Store>Info and Policies, you will see an area for your store title, description and keywords.

Tips for your keywords:
a. Use all lowercase
b. You can use plurals
c. Try not to repeat the same word more than three times
d. Pull in keywords from your title and description
e. Use commas between your keywords
f. Limit your keywords to about 150 characters.
Please see the below posts for additional information on Title and Descriptions.
5 Strategies to Improve your Online Store Sales
3. Add Category Level Description and Keywords
Under the Template editor, right click on your categories and select edit categories. You can then add keywords and descriptions to EACH of your categories.
Do NOT get discouraged if you have a lot of categories. It takes a bit of time and it won't be perfect overnight.
4. Review your products for keywords
Remember above when you were asked to write down your keywords? Its time to take it to the next level and look at your product descriptions and ask the following questions:
a. Does my product contain my keywords?
b. Do I use my keywords often enough in my description?
c. Do I use the same words often enough to make them keywords?
You will want to make sure that you are using your defined keywords on your item pages.
5. Add additional content
Your Vendio store is your website, add information that helps you sell your products. Bring SEO and Keywords to ALL areas of your store.
You can add additional content from your Template Editor, or you can just spruce up your About Us and Welcome message (available under Store>Info and Policies).
Adding content is a great opportunity to use and capitalize on your keywords.
Finally, I know that it seems like a lot of work, especially if you already have a store built, but remember: You do not have to do this all in one day and optimizing as you add new products saves time later.
Happy Selling and Happy New Year!!
Additional Resources:
Vendio Platform Adds Store Directory
Using Google Checkout for your Vendio store