If you had to use one sentence to get people to shop in your store what would it be?
Imagine your store is a brick and mortar and there are 10,000 people walking by – What words would you use to entice them to enter into your store?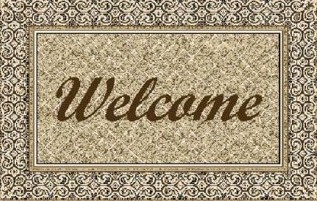 The same principal holds true for your Store description online. With all the search results and websites there has to be a compelling reason for a customer to enter you store.
Using the right keywords and title is for Search Engine Ranking, but once you have mastered those, consider writing the perfect store description.
You have about 150 characters to get your message across to potential buyers and these could be the most important 150 characters you write for your business.
Here's an example of a powerful description:
"Find, shop, and buy computers, laptops, books, dvds, videos, games, video games, music. Enter now to be astounded by our great deals"
It has a LOT of call to action words (find, shop, buy, enter), it has keywords (computers, laptops, books, DVDs, videos, games, video games and music), and it managed to fit in two benefits (be astounded and great deals).
As you write and hone and write and hone your description, you will want to make sure that your description supports your keywords and title. It's not a good idea to write a description that has nothing to do with what you've titled or the keywords you've selected.
You can check to see if your description for your Vendio store can get customers to enter YOUR store under Store> Info & Policies.
Happy Selling!