"Sales are down" is an often heard lament of online sellers. While not all sellers are experiencing a slow-down in sales, most can agree that selling online has gotten more complex, demanding more time and effort to make the same dollar as prior years.
Often times when I hear this from a seller, I'll ask them if they also buy on the markets where they sell. Most say no.
We all need stuff on occasion. I personally need socks. Now, I won't go for the wild and wacky, just plain white (boring) socks. Mine are past their expiration date. Typically, people needing socks go to the local Sears, Target, Kmart (I'd put in Wal-Mart, but you have to replace pretty much before you get them out of the package), and grab some socks. But I take a different "foot" path.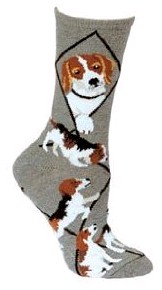 For years, the UPS delivery people have been speedily bringing me stuff I need because I'm a firm believer of supporting the online marketplaces.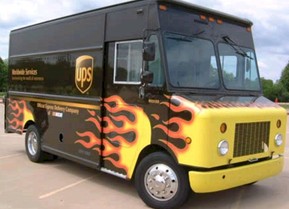 There are everyday things that just wear out that need to be replaced and there are those items that you are going to buy anyway (and can probably get for less money online vs. brick and mortar, which is a BONUS).
So, here is the question of the day. Have you purchased anything in the last week that you could have purchased online? And do you make an effort to support the markets where you sell? And other than perishables, what don't you buy online?
And one other thing..Do you sell socks??