Monday, February 15th, 2010
You've built a great looking store, done the SEO bit, added content and now you are selling a few items, but are not sure what to do next.
You're next steps really depend on the merchandise in your store. Do you stock you store with nothing but long tail items? Items that didn't sell the first time on eBay or that are not worth listing on eBay?
If so, you're store will have some struggles.
The ultimate goal for most Vendio sellers is to have a successful store that is used in conjunction with the big marketplaces (Amazon, eBay). While there are sellers who want to get completely away from eBay or Amazon, the majority want success on all their marketplaces.
Inventory is a key element in growing your own online store. Here are a few things to consider:
Quantity of Items Available
While it is possible to build and grow a successful online store with only one item available, it's not the norm. You wouldn't enter a mall store with one table and handful of items for sale. The same applies for your store. You will want to keep your "shelves" stocked.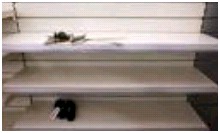 Having just a few items may result in a sale or two, but in the long term, you will want to have a large selection where you buyers can "shop".
Quality of Items Available
It's tempting to stock your store only with items that didn't sell on eBay or Amazon or the long tail items which may appeal to a very small segment of buyers. It's a great strategy that may work to make a few sales now and again. However, to really grow your own store, you'll want to add popular items, not just the "dregs".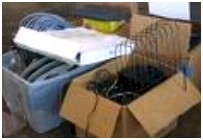 A few things to try:
Put your popular items on your store for a week before you send them to market.
Split our your popular items, put half on market and half in your store.
If you use Amazon, you can have your items visible in both your store AND Amazon (eBay requires that you commit your product).
Fresh Items
You built your store, added some items, but haven't added anything in weeks. This is a trap that many sellers fall into. They start out all passionate, with a frenzied work pace and then dead stop.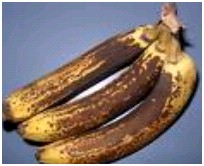 \
If this is you, try a slower, steadier pace . A store isn't a marathon; it's a slow progression to success. Add a few items each day. Create a sale category and move some of your less popular inventory to the "close out" or sale section.
But most of all, remember your buyer. They want selection, value and variety. And while you can't do it all in one day, you CAN do it over time.