What do Bloggers, eBay Sellers and the Media think of the latest eBay fee changes? We've looked at a few industry blogs, the eBay boards and the media each with their own perspective. From the positive to the negative and everything in between, it seems that everyone has something to say.
Auctionbytes – eBay Announces Fee Changes, Will Eliminate Store Format
The Positive:
"I am already paying 5 cents for most of my store listings already and having stores in core again will greatly improve my sales. Finally common sense in a eBay management decision!!!!"
The Negative:
"This isn't LOWER fees. It's HIGHER fees! Most of an items fee is the final value fee. It is being raised to 9%. To proclaim this is as lower fees is dishonest. It isn't "Revenue Neutral". They will be raking in even more $$$ out of the hides of the sellers, the people who pay eBay and PayPal 100% of their income."
ColderIce – eBay Mythbusters 2010 Price Change Challenge
The Positive:
"I also sell mostly in the clothing category and came to the same conclusions as you. I will do well with the new changes because I was already in the process of putting hundreds of new items in the fixed price
category."
The Negative:
"The original store inventory price of .03 cents monthly for items selling for up to $24.99 will now cost .20 cents monthly on top of the $15.99 monthly subscription rate and the new FVFs. A store with 100 items monthly was $3.00 extra and will now cost $20.00 / 500 items was $15.00 and will now be $100 MONTHLY."
Red Ink Diary – eBay Fees Increase 84% in April
The Positive:
"I know some people are upset about this but I am totally in love with this announcement. For me and my little corner of life, it means a huge fee decrease."
The Negative:
"eBay will be thoroughly flooded – they just handed the keys to the kingdom to the overseas spam listers."
eBay – Special Discussion Board (Now Closed for Comments)
The Positive:
"The real bottom line is that THIS seller is most likely going to SAVE money on fees due to the lower listing fees, the FVF are not really changing for fixed price and are going from 8.75% to 9% for auctions."
The Negative:
"Best case scenario I will be paying 12.5% more in fees for the same number of listings no matter which way I play it."
eBay Ink Blog – eBay "Seller Release" Announces Fee Changes, Stores Subscription Packages & Buyer Protection
The Positive:
"I can only see how this can help with more sales because of the exposure force with store items now in the "core" area of eBay."
The Negative:
"The bottom line is ebay has been increasing fees in different "schemes" to make it appear they are not. I'm sure volume is down from their peak years and they are making us pay to keep revenue up."
..And the Media
Wall Street Journal – EBay To Cut Listing Fees In Bid To Lure Sellers
Washington Post – EBay to stop, change listing fees for some sellers
Forbes – It's Cheaper To Sell on eBay
CNN Money – EBay shakeup brings $0 listing fee
CNet – Grooming its image, eBay lowers listing fees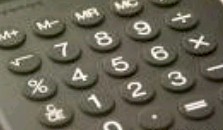 Question of the Day..

Is eBay's new price structure beneficial or detrimental to you?
Post your thoughts on the subject!