This is part 2 of an experiment to start selling on eBay (again) in order to experience eBay's recent changes through "fresh eyes". Check out part 1 here.
Last week, I listed 160 items and found the process fairly (shockingly) painless. This week, my auctions ended and the results were pretty surprising. I sold 71% of the items listed (thank you Vendio eBay Market Research!!) for a total of about $1,715.
Out of that comes eBay fees of about $200.00 (about 11% of my total sales). Then out comes PayPal fees. The fees were quite steep – however, because I had a high success rate, it wasn't too bad. I was surprised that I had so many bids – 49% of my items actually had multiple bids.
Then it was over and all that was left was shipping.
It's been awhile since I've sold a lot in volume and I forgot a few things. I forget that I didn't like shipping. I also forgot how long it takes to package a product.
So Monday, I had to ship out around 120 items. It took me ALL day. I used Endicia through Vendio so printing postage and the post processing was a BREEZE. However,- actually getting the right product into the right box – not so easy.

For one thing, it takes a basic amount of coordination to make a box (I bought the self sticking corrugated wrap at $60.00 per roll). Frankly, I do not have the skill set to make a good looking box, so my boxes were not the prettiest thing you've ever seen. I used the self-sticking corrugated boxes because a tape gun and I have never been on speaking terms.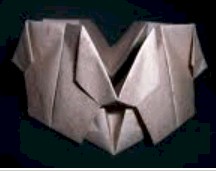 Next, even though I double checked everything 4 (yes 4) times, I still caught an error on the 4th check. Even still, I am very nervous that somewhere I shipped the wrong item to the wrong person, despite the compulsive quadruple-checking.
Another thing that I completely underestimated was the trip to the post office. First I had to make 17 trips down the stairs to the car, which is way more exercise than I anticipated. Second, I had not considered the logistics of getting 100 or so packages actually INTO the post office. Luckily, because I'd used Endicia and had postage on the packages, they let me bring them to the back door (which is great because I can't imagine how I would make 17 trips INTO the very crowded post office).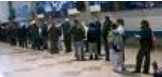 For me, the online work was easy – the offline work was a complete disaster. I'd forgotten how much trouble packing up items can be.
Customers in general were really fast to pay. I still have 4 that have not paid, 2 of whom have said they will pay over the weekend. The other two are new bidders and will probably end up being non-paying bidders (Which is actually great for me because now I "get" to relive that process as well). The last 10% trickled in payments over the week so I had to go to the post office every day this week. I think maybe one more trip and then no more post offices for me for awhile.
I actually got a feedback BEFORE I shipped the item (my first) from a new user – that was amusing. I can't figure out how (or if) they did the DSRs, but hey it was good feedback.
For part three, I'll look at the DSRs, Feedback, and Non-Paying Bidders and perhaps if someone somewhere is not a happy camper, the returns and refund process. Stay tuned.