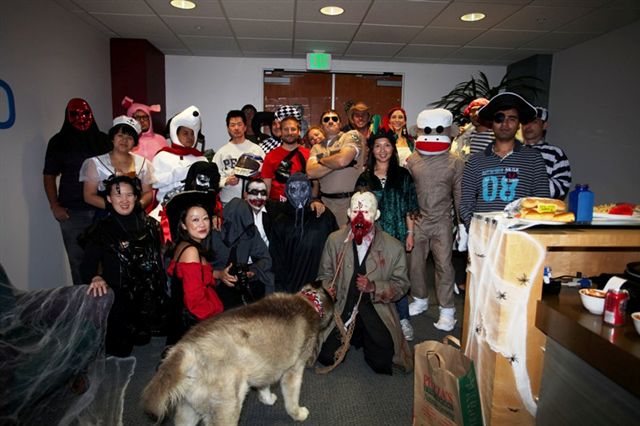 Here at Vendio, we certainly work hard and play hard.  Halloween is one of our favorite holidays and we go all out – the office is decorated in a slew of webbing, spiders, scary monsters, and bloody hand prints.  This year, we had a equally delicious and morbid potluck theme:  bring your last meal on earth.
And, of course, what's a good party without a few games, contests and prizes? We had six different categories: most funny, cute & creative costume, tastiest, cheesiest and "saddest/most lame excuse for your last meal".  Yours truly won the last category – hey, I think McDonald's french fries & chicken nuggets is a perfectly fine last meal.
Lastly, we had a pumpkin carving contest.  Though in the end, our dev team won the grand prize for CODING (see, work…play…same thing to these guys) a new "beta" product, I would love to know who you think should have won.  Leave a comment or send us a tweet.
Have a safe and spooky Halloween!
The Vendio Team (including our Chief Morale Officers… Angelus & Storm)