So, it's a brand new year. Welcome 2011! I'm betting that most of you have made a New Year's resolution (or two or ten) like lose some weight, exercise more, spend more time with loved ones or get more organized and so on. These are all on the top 10 New Year's resolutions.
Since I have your attention, and its New Years and all – I thought I'd throw out three ideas for online sellers for the New Year to help you get motivated for your best selling year ever!!
Ready?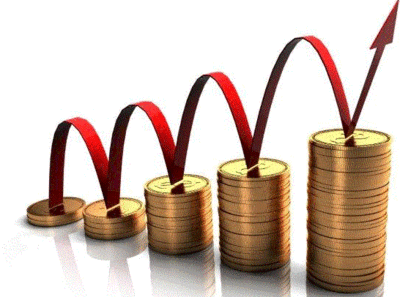 Idea 1: Take advantage of easy opportunities
Every day I see sellers bypassing opportunities that are really easy to implement. For example, you can use Vendio Gallery on your eBay listings. It literally takes 2 minute to set up (sign-up, set your eBay token and you are done). Here's another – Buyer Appreciation. Another simple set up. Buyer appreciation sends an email to either or both your bidders and buyers and provides a simple mechanism for you to up-sell additional products and/or build an opt-in email list. (Oh and bonus!! both Gallery and Buyer Appreciation are free Vendio services).
For those who use Vendio store, some other easy areas where you can gain an advantage are getting your items visible on Facebook (again another 2 minute task).
Available under Store>Applications, you can easily add Google Analytics and Google Checkout. While adding Google Analytics is easy, see "Idea 2" for what to do with the information.
In addition to the items outlined above, there are a lot of opportunities out there that take very little time and only provide return. This is the low hanging fruit you can pick off in a few minutes.
Idea 2: Take advantage of what you have
Once you have taken advantage of the easy opportunities, it's a good time to review what you have. If you use Vendio, you have access to a free online store, which is amazing. It doesn't matter if you are a big seller or a small seller, it is always a good idea to diversify and sell on multiple markets. If you have been hesitating because it's intimidating, then good news! The Vendio store is easy to set up and use. We have a demo right on Store tab (Set Up Demo), that will show you exactly how to set up your Vendio store, and how to customize and optimize the SEO. If you are hesitating because you don't think you have the time. See "Idea 1" and build and customize your store in small increments.
If you've set up Buyer Appreciation and have it running already and have built up a customer list. Make a plan to actually USE the customer list. Send out a newsletter, product offers, etc. You do not want to let your customer list get stale or they will not remember signing up with you, so if you have it. Use it.
In "Idea 1", we talked about Google Analytics. If you have your Vendio store set up with Google Analytics, you'll want to review them frequently. You want to know what drives traffic to your store and capitalize on that knowledge. For example, if you are selling blue widgets and all your traffic is coming from the search term "tangerine", you'll want to use that knowledge to update products that are listed as "orange" and make sure you use the work "tangerine" whenever possible. "Having" analytics and "using" analytics are two separate things. So make sure you take advantage of the knowledge you've gained.
One way to get the most of your opportunities is to make a list of "what you have" and then beside each "have" make a list of how you can increase the value of each of the items. This doesn't apply to just Vendio, it applies across your business.
Idea 3: Deepen your depth, Broaden your Breadth
Selling online is quite the balancing act, and if I had to choose one thing that can propel a business to the next level, I would choose this idea.
What does "deepen your depth" mean, you ask?
In a nutshell, it means taking what you have and squeezing every last ounce of success from the product. It means honing your descriptions, terms and markets. It means using Idea 1 and Idea 2 to the fullest. The key to understanding depth is to think penetration. This entails examining every area and determining how you can get more for the item you are selling. Not to harp on the Vendio theme here (we just have it all!!), but use Vendio research and make sure that you are using the right keywords, examine your competition and make sure you are listing in the right format at the right price, the best time of day, the best day, etc.
In addition to deepening your depth, you might want to broaden your breadth.
In a nutshell, this means to offer more. Let me give you an example below of how depth and breadth work.
I was recently in a cupcake store. The only think for sale was 12 different varieties of cupcakes. I don't know how they paid their rent. Cupcakes were $3 and by their location, I estimate that they might sell 100 cupcakes a day. Take out the 2 employee's wages and costs and it becomes very difficult to see where they can make a profit. To increase their depth, they could offer 30 or 40 different varieties and offer sample packs, cupcake mixes, or they could offer corporate packages or party packages. The offering today is 12 different cupcakes at $3 and nothing more.
Now, to broaden their breadth, they could offer coffee, coffee grinders, mugs, sweatshirts and hats, etc. You get the idea.
There isn't any particular kind of seller who can't benefit from increasing the breadth of their offerings. Even a one-of-a-kind seller who gets products from auctions or garage sales can find some product that fits their mode. Again, it is Vendio to the rescue. Click on the sourcing tab after you log in, you'll have access to wholesale product in a safe environment. For folks who have never sourced, take advantage of this opportunity. I talk to all types of sellers and I've not once heard anyone say they want to sell less.
The eBay market in changing, there are perpetual listings (you list an item once and keep restocking). Perpetual listings are the norm in fixed price. Even a small seller who sells one-of-a-kind items can supplement sales by sourcing additional products. If you sell silver, you can source silver cleaning kits, if you sell pottery, you can source felt protectors and so. There are not many product lines that do not have ancillaries that you can use to boost your bottom line.
All in all, this is a great time to examine all areas, pick the low hanging fruit and invest some time for increased return and to broaden the scope of your business.
As always!! Happy Selling!!