Been used to whiten skin and reduce wrinkles on skin for many years in Mexico and South America now available to you in USA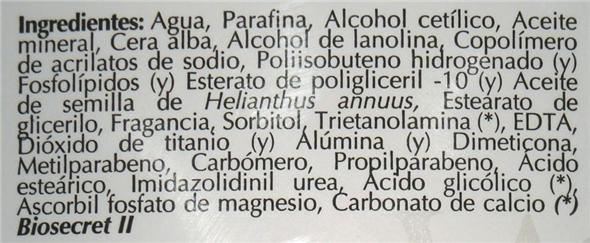 Biosecret II = hydroquinone
BENEFITS:
· Rich creamy formulation whitens skin up to 3 tones
· Promotes healthy glowing skin in as early as 2 weeks.
· SPF helps protects skin from sun-damage caused by prolonged sun exposure.
· Dermatologist Tested Safe and Effective



WhiteSecret promises to deliver dramatic change in as early as 2 weeks! First, it conditions the skin through gentle micro-exfoliation and then activates powerful agents.

Enriched with Vitanourish Formula that contains Calcium and Magnesium which penetrates the skin to moisturize and defend it against dryness and flakiness, making it soft and smooth. It leaves your skin healthy and nourished with a fresh scent all day long.

SUGGESTED USE:

Apply generously all over hands and body after bathing. Re-apply as needed. For best results use twice daily with White Secret Whitening Bath Soap.