Hitachi Bread Machine Pan Seal HB-D102 (H-8MM-HB)


Breadmaker Pan Shaft Seal O-Ring Gasket

Condition: New
Price: $12.88
---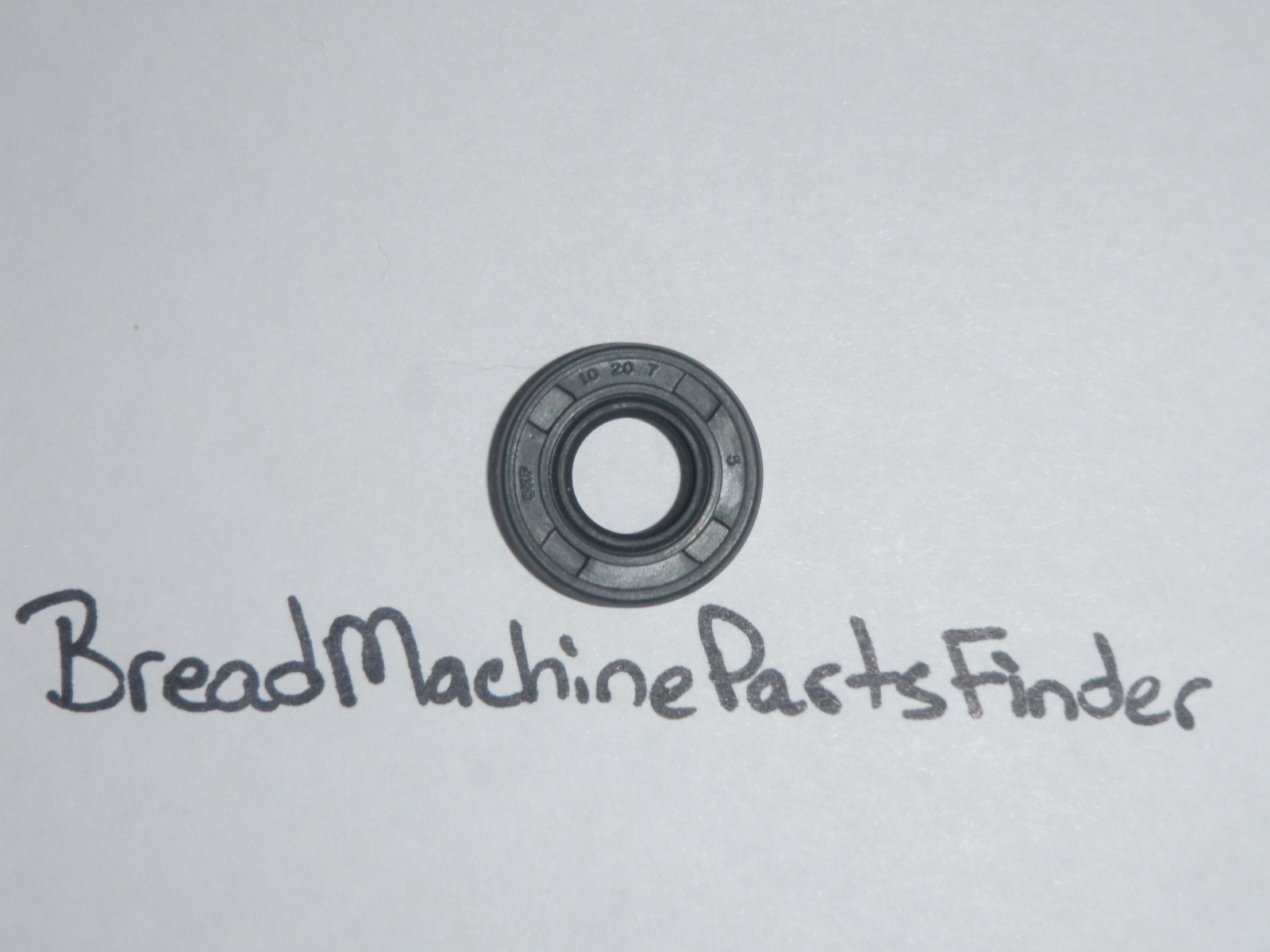 Description:

Hitachi
Bread Machine
Bread & Dough Maker

OEM
Heavy-Duty & Spring Loaded
"Bread Pan Seal"
(OEM-8MM-HB)
It will fit the model listed below :
Hitachi Breadmaker
HB-D102
To confirm that this Pan Seal (O-Ring) does in fact fit all this model we have tested the part in each different model bread machine that we have in our warehouse. This test is done by placing the part on each individual model bread machine.
---------------------------------------------------------------------------------------------------------------------------------------
We now have bread machine parts available for the following brands :

Product Name Brand: Admiral Parts, AFK Spares, Alaska Spares, Alpina Spares, Aroma Parts, Backmeister Spares, Back Profi Spares, Beaumark Spares, Beem Spares, Bellini Spares, Betty Crocker Parts, Beyond Parts, Bifinett Spares, Black & Decker Parts, Bon Sante Spares, Breadman Parts, Breville Spares, Bush Spares, Cascade Spares, Charlescraft Parts, Chefmate Parts, Chef's Mark Parts, Clatronic Spares, Cook's Essentials Parts, Cookworks Spares, Creative Touch Parts, Crofton Parts, Cuisinart Parts, Decosonic Parts, Delonghi Spares, Delta Spares, Domo Spares, Durabrand Spares, Easy Bake Spares, Easy Cook Spares, Electrolux Spares, Elevation Spares, Elta Spares, Emerilware Parts, Eureka Spares, Farberware Parts, Franklin Chef Parts, GE Parts, George Foreman Spares, Germatic Spares, Ginny's Parts, GoldStar Parts, Goodmans Spares, Gourmetbaker Spares, Hamilton Beach Parts, Hayden Spares, Hinari Spares, Hitachi Parts, Ide Line Spares, Inventum Spares, Items Spares, JCPenney Parts, Kaiser Spares, Kambrook Spares, Kenmore Parts, Kenwood Spares, Kingavon Spares, Kitchen Pro Parts, Le Caf Spares, LG Spares, Littlewoods Spares, Lumina Spares, Magic Chef Parts, Maranello Spares, Maxim Parts, Melissa Spares, Mellerware Spares, Milex Spares, Miller's Choice Spares, Mistral Spares, MK Parts, Morphy Richards Spares, Moulinex Spares, Mr Coffee Parts, National Parts, Novac Parts, Nutritionist Parts, Oneida Parts, Oster Parts, Pacific Spares, Palson Spares, Palsonic Spares, Panasonic Parts, Perfect Baker Spares, Philips Parts, Pillsbury Parts, Prima Spares, Quigg Spares, Rachel Allen Spares, Red Star Parts, Regal Parts, Remington Spares, Robusta Spares, Russell Hobbs Spares, Salton Spares, Sanyo Parts, Schneider Spares, Selectline Spares, SelecStar Spares, Select Edition Parts, Sensio Spares, Severin Spares, Somersize Parts, Somotec Spares, Sunbeam Parts, Super Chef Spares, Swan Spares, Team Spares, Technique Parts, Tefal Spares, Tesco Spares, T-Fal Spares, Tiffany Spares, Toastmaster Parts, Trillium Parts, Welbilt Parts, West Bend Parts, Westinghouse Parts, Westpoint Spares, White-Westinghouse Parts, Williams-Sonoma Parts, Wolfgang Puck Parts, XBM Spares, Zojirushi Parts.............

Let us know the model number of your bread machine and we will let you know if we have the part you need for your bread machine.
---------------------------------------------------
If you have any questions please ask before you "Buy".
THANKYOU !
---
Return Policy:
Items must be returned within 3 days .
Refund will be given as Money back.
Refund policy details:
Refunds will only be given for items that are not as described or if incorrect part was sent.
Shipping:
Handling:
$0.42(Domestic)
$0.42(International)
Insurance:
Not Offered (Domestic)