AUTO-THERM MAGIC BRAIN AUTOMATIC HEAT CONTROL CORD SK-80B (BMPF)
Price: $14.99
---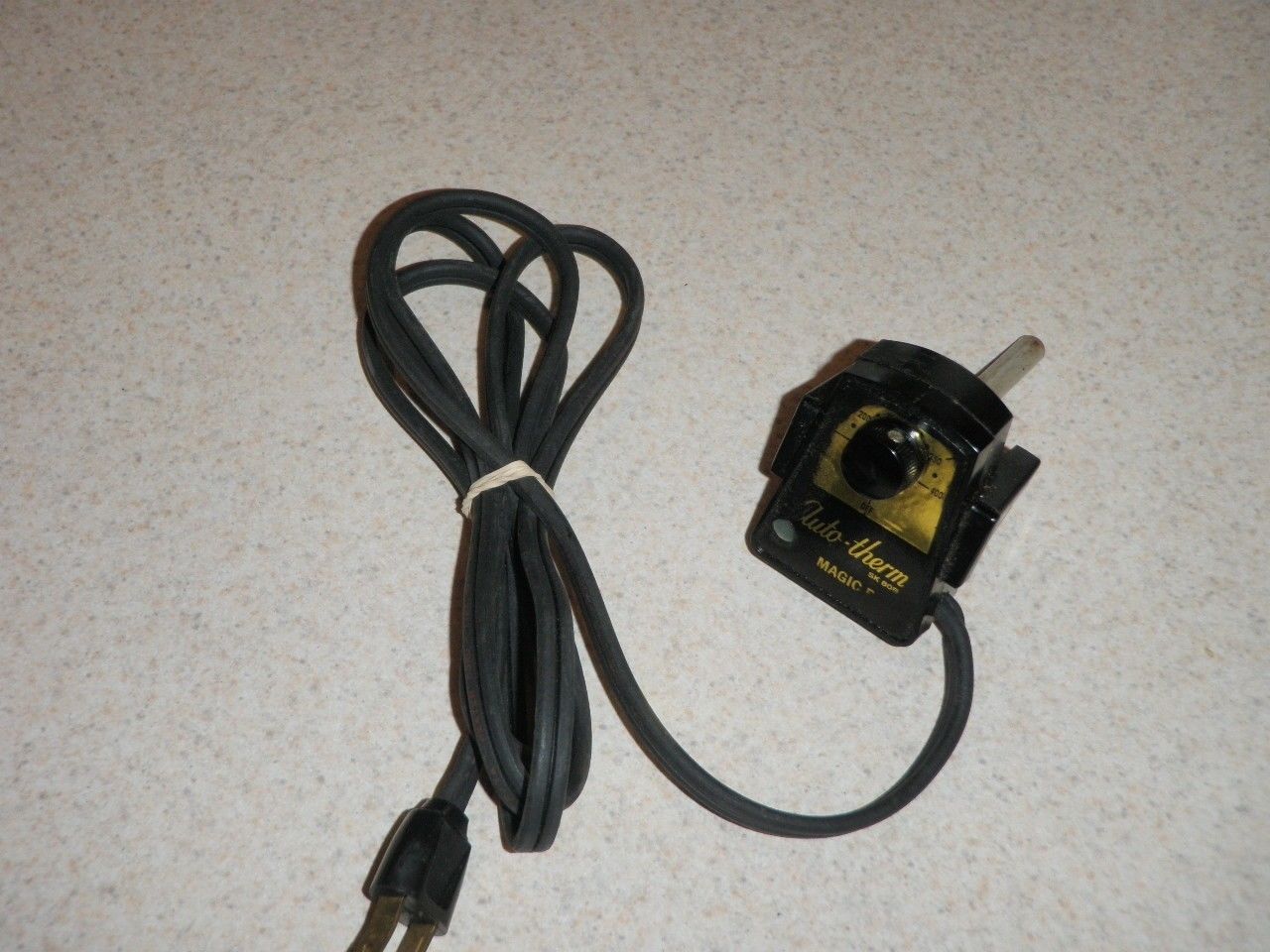 Description:
AUTO-THERM SK 80B
MAGIC BRAIN
AUTOMATIC
HEAT CONTROL
MODEL : ATC-5
115 VOLTS 1500 WATTS
TEMPS:200,250,300,350,400 DEGREES
*NOTE: RETURN POLICY FOR THIS ITEM IS "DEAD-UPON-ARRIVAL".
OUR GOAL WITH THESE POWER CORDS IS TO PROVIDE YOU WITH HARD TO FIND ITEMS WITHOUT THE RISK OF BUYING JUNK. IF THE POWER CORD YOU RECEIVE DOES NOT WORK UPON ARRIVAL THEN THE RISK IS ONLY SHIPPING & HANDLING COSTS. SIMPLY RETURN THE POWER CORD MARKED DOES NOT WORK (JUNK) AND YOU WILL BE REFUNDED 100% OF THE PURCHASE PRICE (SHIPPING & HANDLING NOT REFUNDED).
PLEASE EMAIL ME WITH ANY ?'S
Thank You!
---
---
Return Policy:
Items must be returned within 30 days .
Refund will be given as Money back.
Refund policy details:
null
Shipping:
Handling:
$0.00(Domestic)
$1.88(International)
Insurance:
Not Offered (Domestic)