Custom Gift Tags~30 Per Sheet~Wedding~Bridal Shower
Price: $1.35
---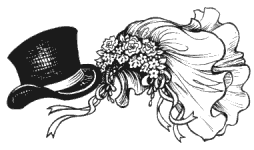 Description:
PLEASE READ ENTIRE LISTING BEFORE PURCHASING TO
ENSURE YOUR ORDER IS PROCESSED QUICKLY & CORRECTLY!
Price is based on 1 sheet of 30 adhesive gift tags, but order as many as you may need & enjoy combined shipping!
30 self stick (1 sheet) personalized gift tags.
Address Labels Measure approx 1 x 2 5/8"
The labels are self stick, just peel and stick - very easy!!
Great for Birthdays, Holidays,Baby Showers, Weddings & More!!

Personalized Information
To personalize please send information with your Paypal payment
in message to seller section
Please select

style choice ,"fancy" or plain font and if you'd like to personalize the "to" and "from" fields with names
**all personalized text will be in black unless otherwise specifed by you, graphics in color as shown in description. Also note if you'd like there to be holiday accents added if for Christmas**
**Combined shipping is done automatically! Save big, order as many sheets as you'd like!**
Orders of 20 sheets or more enjoy free shipping, so wait for your invoice!!
**Also, I have more teams/designs listed than shown here, please check out my other listings in my
custom label section of my store, can't find what you're looking for? Email me and i'll see what I can dig up :)**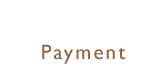 Payments must be received immediately via Paypal ONLY within on custom orders. If payment or sufficient arrangements has not been made in 24 hrs; I will relist the item and file a claim.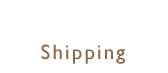 Currently ship to the 50 United States.Most items will be shipped within 2 business days if for any unforseen reason it will be longer; I will notify promptly by email. Also, Not all items can be combined for shipping; only some items are our personal belongings; most are for others or factory direct; but we'll do the best we can to get you the best shipping rate, so please NEVER hesitate to ask!!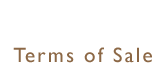 **All sales are final, as we take the time carefully describe our items accurately and ship them in a timely manner** However we do understand that from time to time, mistakes happen, we are all human and are MORE than willing to make things right with you if something is found to be inaccurate or insufficient to matching our word.
So please, if ever theres an issue, email us first before leaving a less than 5 star feedback or contacting ebay; we strive to have fast & open communication whenever we receive correspondence and want to make you, our customer more than happy you stopped by!!
So that being said, once you do receive your item as described , please remember to leave your feedback; as we've probably already done for you!!
**Door's open, please stop back @ stores.ebay.com/CassiusSophia-Mercantile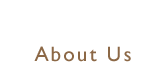 Every Dog Has Its Day.... Who we are....We are a couple in our late 20's with 5 kids (3 Human, 2 boxer dogs!) (Hence our ebay ID "boxerlovers21") who work full time and Ebay almost full time to supplement our income. We sell alot of popular high quality; yet competitive priced items for wholesale distributors whom we have an affiliation with and some our own personal belongings. We're not out to be the next overnight million dollar success story.....just want to be able to have a little extra for things like Holidays, our dogs, kids, vacations or emergency expenses.
So as some sellers may mark up their prices 200%, we actually only do half that; for 1. To stay competitive and 2. To enable people just like us to afford the things they want!
What you can expect when dealing with CassiusSophia Mercantile, you ask? HONESTY FAIR PRICES OPEN,FAST COMMUNICATION We are also constantly "paying it forward" in the Ebay community as we spend most of our earnings right back on here to other Ebay sellers with the same goals as we do! As the saying goes....."Every dog has its day"!!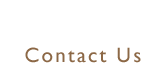 Cassius_Sophia_Mercantile@yahoo.com **Please note this is our new business email address; Any questions regarding a sale or specific item can be forwarded here & make sure to list a subject concerning the matter to prevent it from going into our spam folder. I am generally off & online many times per day; but occasionally it may take me up to 24 hours to get back to you. Thank you.
---
On Nov-04-10 at 08:08:08 PDT, seller added the following information:

**WHEN CHOOSING FROM A LISTING WITH MULTIPLE PICS;THE RIGHT PICS DON'T ALWAYS COME THRU WITH THE ORDER! SO PLEASE, TO AVOID ERROR, LIST YOUR DESIGN/LOGO CHOICE(if similars in 1 listing, say pic #1,#2 etc..) WHEN SUBMITTING YOUR PERSONALIZATION INFO~THANK YOU


I also feel I should note for custom gift tags, that if you'd like the "to" and "from" fields or the name & address placed specifcally on the RIGHT or LEFT you MUST tell me or I choose this at my creative discretion. Also if I don't know these are for Christmas/Holidays I WON'T add holiday accents to spruce them up unless you request it! So please be as liberal as possible when you specify your requests so I can make these as personalized as possible. Any other questions, please email me and i'll be glad to help! Thanks so much again.
---
Return Policy:
I do not accept returns
Shipping:

Destination: United States

USPS
First-Class Mail®
$1.05
$0.10

Insurance:
Not Offered (Domestic)