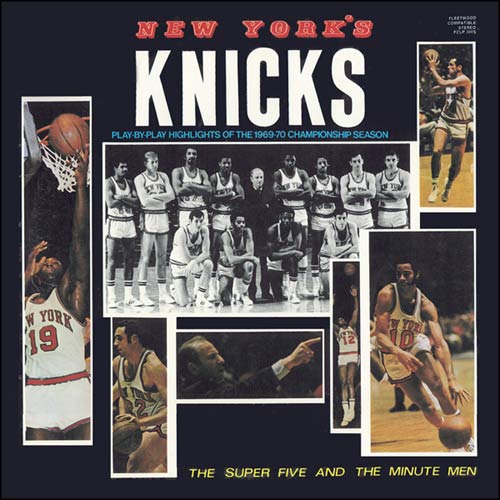 1969-70 New York Knicks



New Factory Sealed Audio CD

Number Of Discs: 1
Packaging: Jewel Case with Booklet and Tray Card
Narrated by Marv Albert

Digitally remasted



They were charter members of the National Basketball Association and after twenty-four years they finally won their first championship. Relive all the highlights of New York's Super Five in that unforgettable 1969-70 season.

A great edition for Knicks fans' collections!
---
This classic Fleetwood Sports album has been digitally re-mastered from original recordings produced by Fleetwood The latest digital recording and mastering technology has been used to provide the best quality recordings possible. The original record album cover and liner notes have been reformatted for CD and is reproduced exactly as on the original album.

RELIVE THE MEMORIES!


The following cd's are also available.
Please see our other items here


NBA

NBA

1969-70 New York Knicks - Championship Season
1970-71 Milwaukee Bucs
1976-77 Portland Trail Blazers - Blazermania
1972-73 New York Knicks - Holzmans Heroes
1973-1974 Boston Celtics - Heinsohns Heroes
1975-76 Phoenix Suns - Sunderella Suns
1977-78 Washington Bullets - The Fat Lady Sings For The Bullets
1978-79 Seattle Supersonics - Sonic Boom
1980-81 Boston Celtics - The New Celtics Pride

Havlicek Stole The Ball - Chronicle of the Boston Celtics first 8 championships
NBA 25th Anniversary: 25 Action Years


---
Shipping and Payment Terms

Item will be shipped protected, first class mail. $2.99 for your first cd,
$1 for each additional. Payment is by Paypal.


Thank you for looking!