1971 DCA Championships - Vol 1


---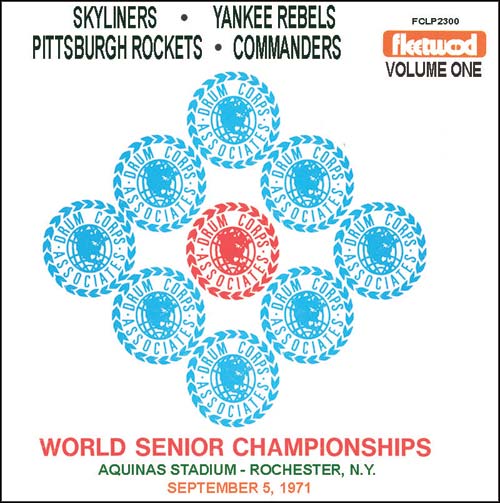 New Factory Sealed CD
Original Issue Year: 1971 - Stereo

Packaging: Jewel Case with Booklet and Tray Card


Includes live performances by:

* Canadian Commanders
* Pittsburgh Rockets
* New York Skyliners
* Rochester Crusaders





---
Fleetwood captured the sounds and excitement of the early days of Drum Corps

NOW... RELIVE THE MEMORIES!


---
This Fleetwood Drum and Bugle Corps CD has been digitally re-mastered from original recordings produced by Fleetwood from 1958-1975. The latest digital recording and mastering technology has been used to provide the best quality recordings possible. The actual cover and liner note artwork has been reformatted for CD and is reproduced exactly as on the original albums.


Please visit our store for more Drum Corps CDs
---
Shipping and Payment Terms
Item will be shipped protected, first class mail. $2.99 for your first cd, $1 for each additional.