about us
Hello, my name is Geri ....
I have been making plastic canvas for as long as I could remember, I think it was around 1983.
My first piece was a kit I bought at Ames department store.
It took me three years to do it. I would pick it up and put it down over and over again.
It was a big piece, it was for Halloween ( my favorite holiday ).
A cat with a witches hat on top of a jack-o-lantern. I loved it and after seeing the finished product I was hooked.
I started buying books and yarn and canvas.
I have made so many things, I have given away most of it.
My family has been after me for years to sell it.
So here I am, most of what I make will be plastic canvas but I dabble a little in crochet.
Once and awhile I may put up some other misc items.
If there is anything in particular you are looking to have made don't hesitate to ask, I will try my best to help out within my means.
A little about me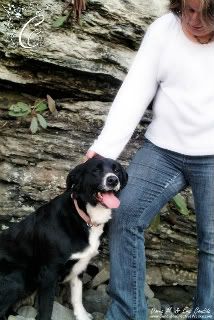 I am married to my high school sweetheart.
We have 3 children, 2 daughters and a son all which live on their own now.
Both my girls have given us grandson's .... My family is what is most important to me in my life. I don't know what I would do without them.
I live with my husband and our k-9 family member Bella whom which is a bordercollie/ lab mix and fostering two cats until they get new homes.
I work at home crafting and working on another business.
I love movies, hate commercials, I have a few series that I won't miss.
I love listening to music... I love many many different kinds new and old.
I like to bake and cook but hate the cleanup.
Love the outdoors but hate the winter, I just can't get warm after that first chill.
I love to camp, and am glad to report that I have recently gone camping after many years of not.
Photograph taken by
Condida's Creative Works