Falling Star


Condition: New
Price:&nbsp

$15.00
---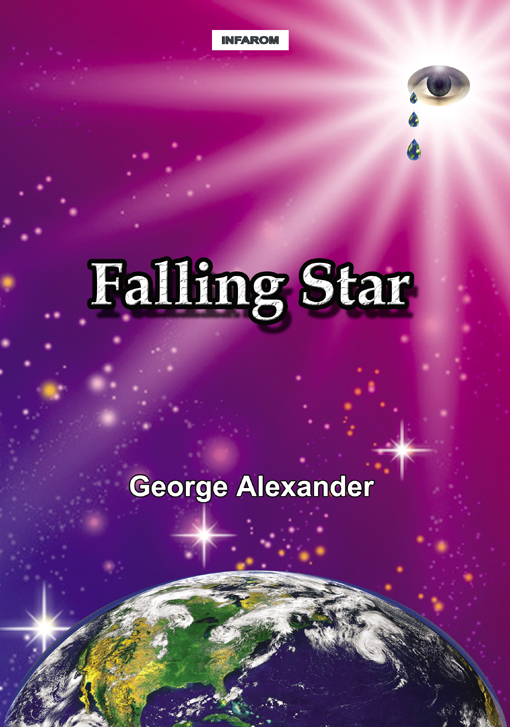 Description:
Paperback:

126 pages

Publisher:

INFAROM

Language:

English

ISBN-13:

978-9731991801

Product Dimensions:

5.8 x 0.3 x 8.3 inches
Author: George Alexander
Falling Star is a subtle radiography of recent history, a look cast onto modern history. The book depicts the story and torment of the man who, having left to visit the Nordic countries, away from a Romania ruled by the chaos of political change, finds himself alone among foreigners, in search of a better future. The character is trying to define his identity, searching for himself, and like any man feeling alone, he discovers his own image in the mirror, although he lives under the impression that somebody else is following him wherever he goes. Thus, the hero has a monologue "in dialogue," emphasizing ideas pertaining to the human existence and destiny, and expressing his own reflections with powerful philosophical touches on the most varied existential ideas.
Disappointed and with his soul chastised, the observer of modern history lives the Scandinavian reality, armed with his own system of values, discovering that "… in Scandinavia the stars die alone," since most people do not take the time to see them, because here people "… would not even dream of stars, nor did they know that each and every one has his/her own star, which lightens up there, in the night …."
On the beach in Oslo, the character meditates alone about the thing most valuable, but also most difficult to find – friendship: "Why do we have friends, why does man need friends if he does not dare… if he does not even dare ask for their help ever?... I had discovered the answer, the genuine answer, which simply blocked me: "To have coffee with them! Only to just have coffee with them!"
The Scandinavian experience makes the author realize that in order to see things as they really are, you must close your eyes and never abandon your dreams. "When you dream, you never know where you are going to end up and what is going to happen," for in another dimension, you can be whatever and however you want.
Falling Star is a profound book of spirituality, which sends out a powerful message to each of us: every man is a free spirit, and the one thing he has to guide him in life is not hatred, but love. This is what all chosen spirits do, the genuine beings of light…
---
Return Policy:
I do not accept returns
Shipping:

Destination: United States

STANDARD
Standard
$6.00
$1.00

Destination: Worldwide

STANDARD
Standard
$12.00
$3.00

Destination: United States & United Kingdom & Australia

STANDARD
Standard
$6.00
$1.00

Handling:
$0.00(Domestic)
$0.00(International)
Insurance:
Not Offered (Domestic)