HEARTSTOPPER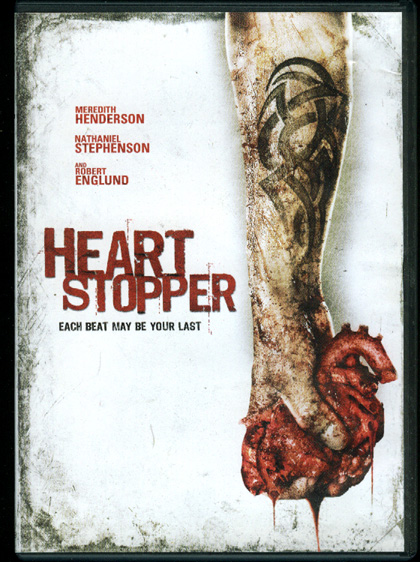 DVD
---
PLOT - Two hospitalized young people discover that things can get even worse when the dilapidated institution is stranded by a severe storm and a maniac stalks the corridors butchering the patients and staff.
DVD EXTRAS - Widescreen, Interview with Robert Englund & The Director

---
Rated R - 92 Minutes - 2006
Robert Englund - Meredith Henderson - Nathaniel Stephenson

---
PLEASE NOTE!!! - This is a REGION 1 (R1) North American format (USA & Canada) DVD! If you are in the UK, Australia, Asia, Europe or anywhere outside of North America PLEASE make sure your DVD player will play this format!
---
Welcome to DoctorRobb auctions! I'm located in Orlando Florida in the USA! Bids from my UK friends and all over the world are welcome!
---
CONDITION - USED DVD - Like new condition! Original DVD with Original Box!
---
SHIPPING / POSTAGE
USA Media Mail - $3.00
USA Priority Postage - $5.00
Canada / Mexico - $5.00
UK, Europe, Asia and all International - $7.50
---
---
REFUND - If you aren't happy for any reason with your item please get in touch with me and we will work it out and get you a refund! Im easy to work with.

Any questions please send me a message!