DIARY OF A HITMAN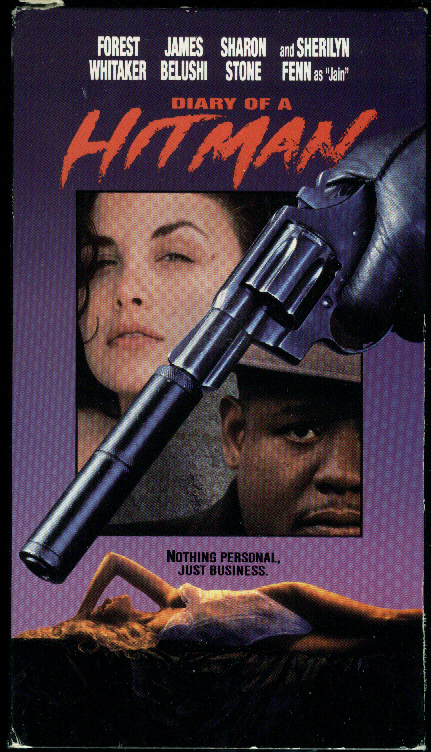 VHS VIDEO
---
PLOT - When an intelligent script, terrific acting, and talented directing come together, the result is a picture like 1991's DIARY OF A HIT MAN. Directed by Roy London, this film is a psychological study of a professional hit man hired to kill a young woman and her "crack baby." Forest Whitaker plays the assassin who wrestles with the meaning of his existence and his own humanity. Sherilyn Fenn plays the young lady. Both give virtuoso performances.
VHS VIDEO ONLY! - Never Released on DVD! Rare and Out of Print!
---
Rated R - 90 Minutes - 1991
Forest Whitaker - James Belushi - Sharon Stone - Sherilyn Fenn

---
PLEASE NOTE!!! - This is a NTSC format North American (USA & Canada) VHS Video Tape!! If you in the UK, Australia, Europe, Asia or anywhere outside of North America, PLEASE make sure your Video Player will play this format before you bid!
---
Welcome to DoctorRobb auctions! I'm located in Orlando Florida in the USA! Bids from my UK friends and all over the world are welcome!
---
CONDITION - USED VHS VIDEO - This is a Used VHS, plays great. Original tape with Original Box!
Note - I have hundreds of videos and don't have time to watch every second of every video, but I test each one before listing it.
---
SHIPPING / POSTAGE
USA Media Mail - $3.00
USA Priority Postage - $5.00
Canada / Mexico - $5.00
UK, Europe and all International - $10.00
---
---
REFUND - If you aren't happy for any reason with your item please get in touch with me and we will work it out and get you a refund! Im easy to work with.

Any questions please send me a message!