LOT OF 11 VHS VIDEOS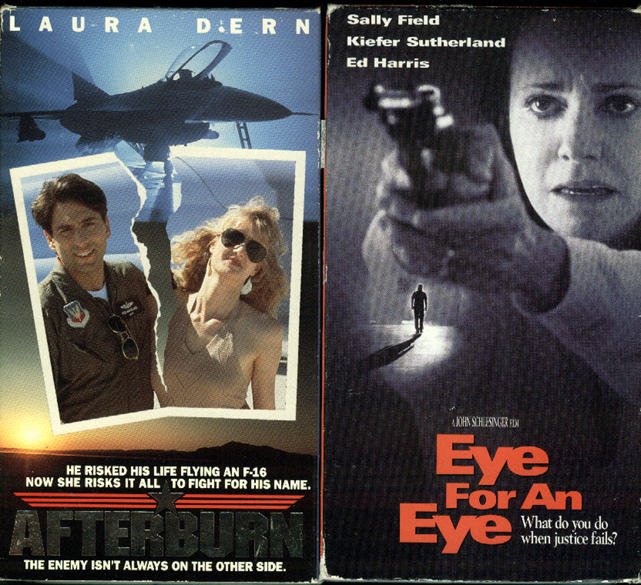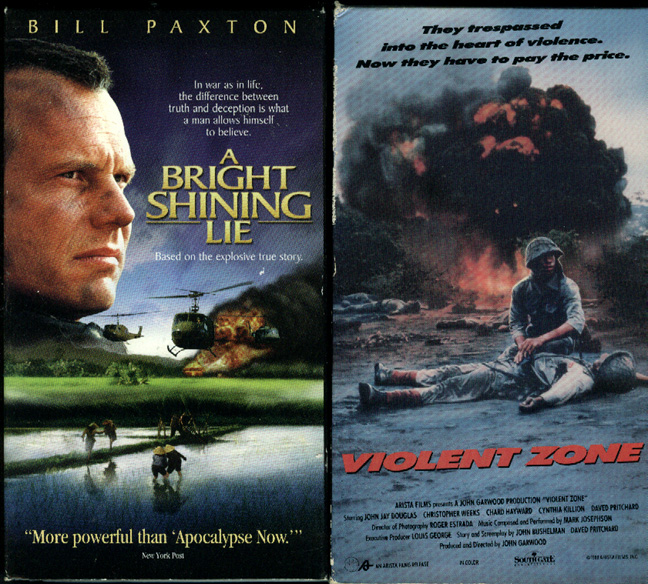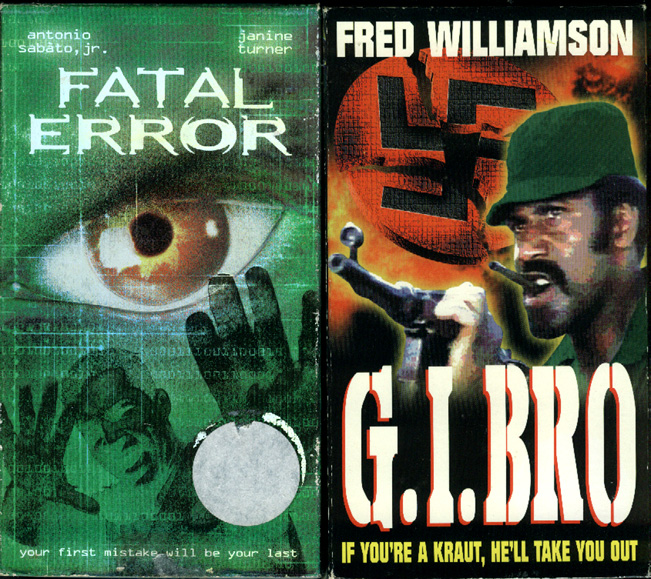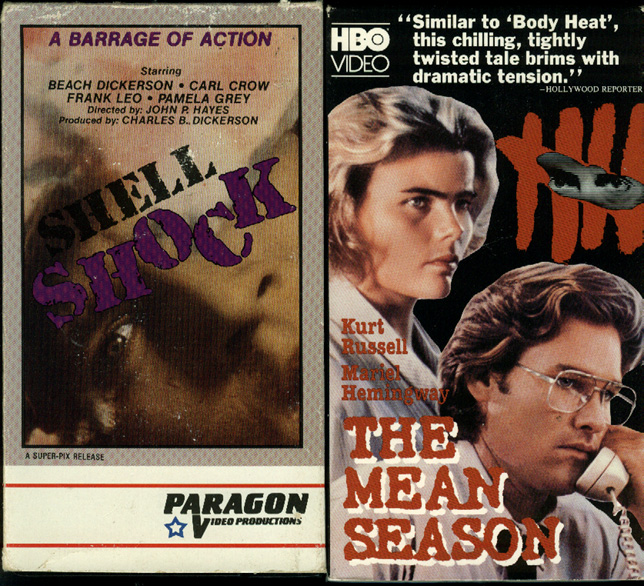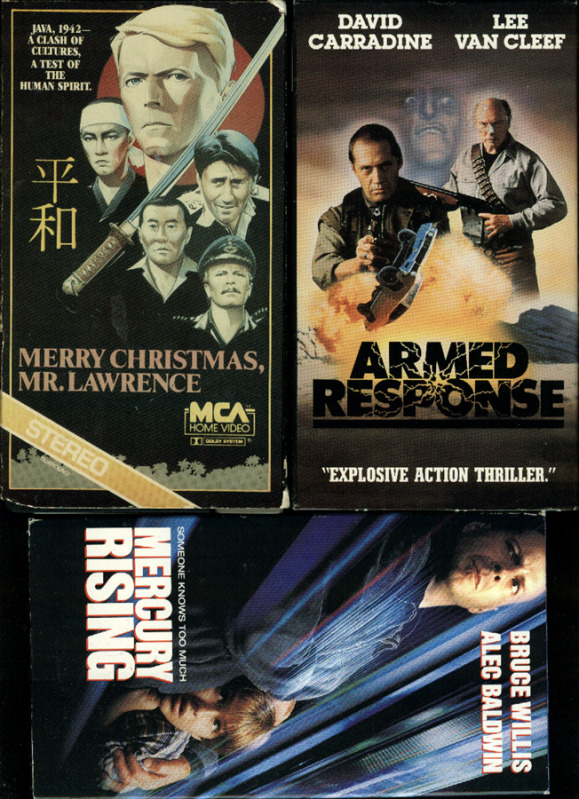 LOT OF 11 VHS VIDEO
---
I've got a Lot of 11 Action, Suspense and War films on VHS Video! Rare hard to find titles!

AFTERBURN - 1992 - Laura Dern - Based on a true story, one woman takes on the U.S. military and General Dynamics; maker of the F-16, thought to be the very best tactical fighter in the world.
EYE FOR AN EYE - 1996 - Rated R - Sally Field - Kiefer Sutherland - A woman takes justice into her own hands when she goes after the murders of her daughter.
A BRIGHT SHINING LIE - 1998 - Rated R - Bill Paxton - ((Screening Copy)) - True story of Army man John Paul Vann, whose military success provided him the fulfillment he never found in his personal life.
VIOLENT ZONE - 1989
FATAL ERROR - 1998 - Antonio Sabato Jr - A deadly, unidentifiable virus is causing a series of mysterious deaths in Seattle. Disease specialist Samantha Carter (Turner) must team up with Dr. Nick Baldwin (Sabato) to track down the lethal pathogen and stop its deadly path of destruction.
G.I. BRO - 1978 - Fred Wiliamson - Set in Europe during WWII, a group of American soldiers are in the process of being shipped off to military prison for a variety of infractions, ranging from desertion to murder. While they're being transported, a German artillery attack hits the convoy, killing the MPs and enabling four of the prisoners to escape.
SHELL SHOCK - 1964 - Beach Dickerson - On the front in Italy during WW 2, a sergeant thinks that one of his men is faking battle fatigue, and sets out to expose him.
THE MEAN SEASON - 1985 - Rated R - Kurt Russell - Mariel Hemingway - Malcolm Anderson is a reporter for a Miami newspaper. He's had enough of reporting the local murders and so promises his school teacher girlfriend (Christine), they'll move away soon. Before Malcolm can hand in his notice, the murderer from his latest article phones him. The murderer tells Malcolm that he's going to kill again. The phone calls and murders continue, soon Malcolm finds that he's not just reporting the story, he is the story.
MERRY CHRISTMAS MR LAWRENCE - 1982 - Rated R - David Bowie - Tom Conti - In 1942 British soldier Jack Celliers comes to a japanese prison camp. The camp is run by Yonoi, who has a firm belief in discipline, honour and glory. In his view, the allied prisoners are cowards when they chose to surrender instead of commiting suicide. One of the prisoners, interpreter John Lawrence, tries to explain the japanese way of thinking, but is considered a traitor.
ARMED RESPONSE - 1986 - Rated R - David Carradine - Private investigator Clay Roth and his partner Cory are hired by Tanaka, a Japanese crime boss to get a statue that he needs to avoid a war with the Chinese Tong.
MERCURY RISING - 1998 - Rated R - Bruce Willis is an outcast FBI agent who is assigned to protect a 9 year old autistic boy who is the target for assassins after cracking a top secret government code.




---
PLEASE NOTE!!! - This is a NTSC format North American (USA & Canada) VHS Video Tape!! If you in the UK, Australia, Europe, Asia or anywhere outside of North America, PLEASE make sure your Video Player will play this format before you bid!
---
Welcome to DoctorRobb auctions! I'm located in Orlando Florida in the USA! Bids from my UK friends and all over the world are welcome!
---
CONDITION - USED VHS VIDEO - These are Used VHS videos, plays great. Original tapes with Original Boxes!
Note - I have hundreds of videos and don't have time to watch every second of every video, but I test each one before listing it.
---
SHIPPING / POSTAGE
USA Media Mail - $6.50
Canada / Mexico - $26.00
UK, Europe and all International - $42.00
---
---
REFUND - If you aren't happy for any reason with your item please get in touch with me and we will work it out and get you a refund! Im easy to work with.

Any questions please send me a message!