LOT OF 11 VHS VIDEOS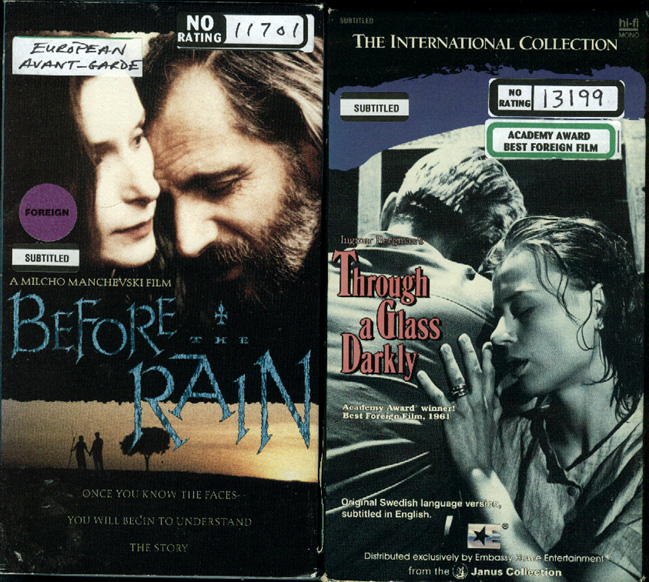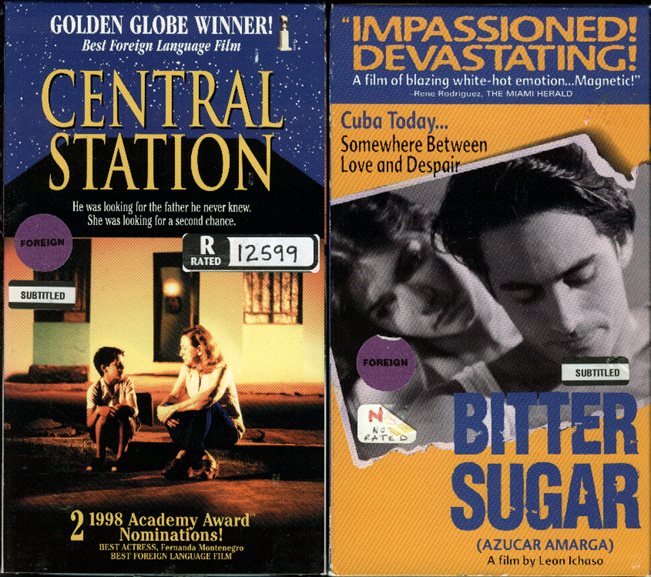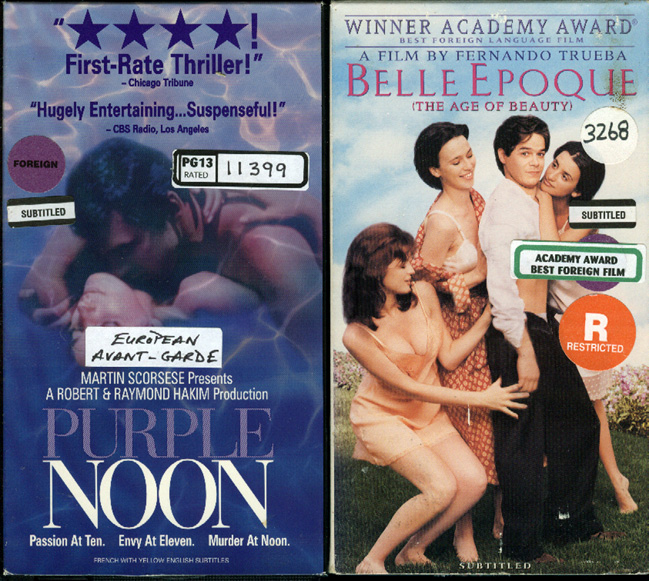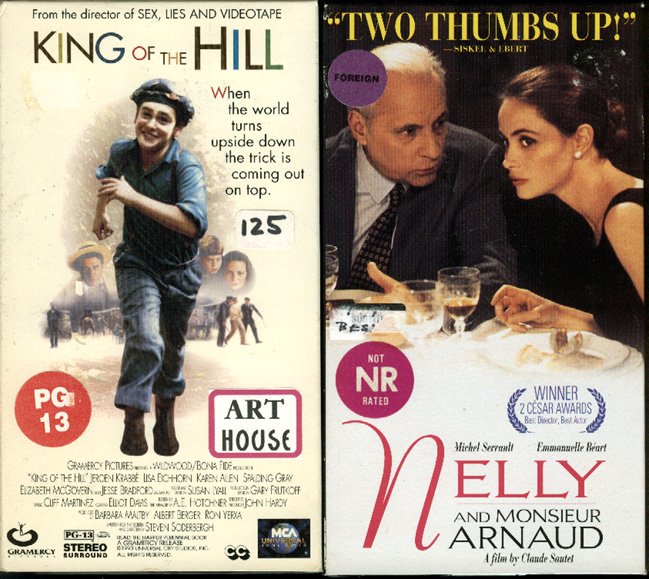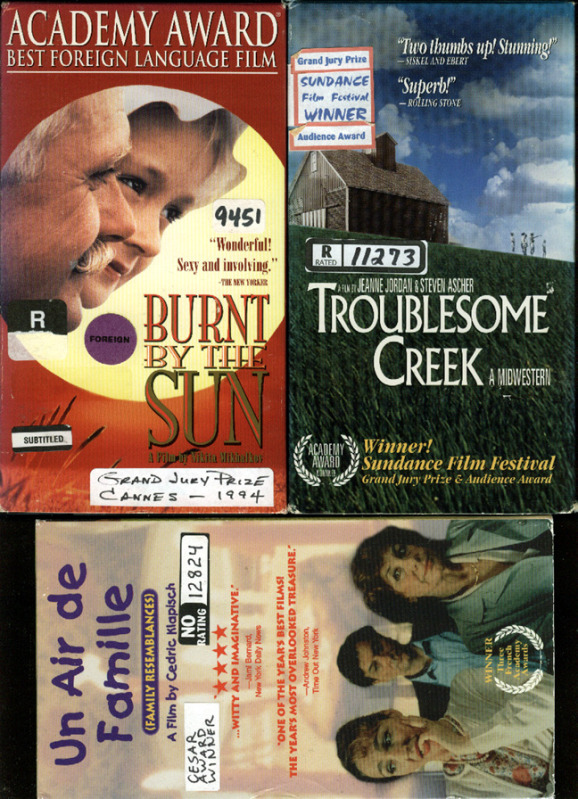 LOT OF 11 VHS VIDEO
---
I've got a Lot of 11 Foreign, Indy and Art House films on VHS Video! Rare!

THROUGH A GLASS DARKLY - 1961 Swedish with English Subtitles.
BEFORE THE RAIN - 1994 Macedonian with English Subtitles - The circularity of violence seen in a story that circles on itself. In Macedonia, during war in Bosnia, Christians hunt an ethnic Albanian girl who may have murdered one of their own. A young monk who's taken a vow of silence offers her protection.
CENTRAL STATION - 1998 R Portuguese with yellow English subtitles.
BITTER SUGAR - 1996 B&W Spanish with English Subtitles
PURPLE NOON - 1960 French with English subtitles - Tom Ripley is a talented mimic, moocher, forger and all-around criminal improviser; but there's more to Tom Ripley than even he can guess.
BELLE EPOQUE - 1992 R Spanish with English Subtitles
KING OF THE HILL - 1993 PG-13 - A young boy struggles on his own in a run-down motel after his parents and younger brother are separated from him in 1930s Depression-era Midwest.
NELLY AND MONSIEUR ARNAUD - 1995 Letterboxed version, french with English subtitles
TROUBLESOME CREEK - 1996 Sundance Winner
BURNT BY THE SUN - 1994 R - Russia, 1936: revolutionary hero Colonel Kotov is spending an idyllic summer in his dacha with his young wife and six-year-old daughter Nadia and other assorted family and friends.
UN AIR DE FAMILLE - 1996 French with English subtitles



---
PLEASE NOTE!!! - This is a NTSC format North American (USA & Canada) VHS Video Tape!! If you in the UK, Australia, Europe, Asia or anywhere outside of North America, PLEASE make sure your Video Player will play this format before you bid!
---
Welcome to DoctorRobb auctions! I'm located in Orlando Florida in the USA! Bids from my UK friends and all over the world are welcome!
---
CONDITION - USED VHS VIDEO - These are Used VHS videos, plays great. Original tapes with Original Boxes!
Note - I have hundreds of videos and don't have time to watch every second of every video, but I test each one before listing it.
---
SHIPPING / POSTAGE
USA Media Mail - $6.50
Canada / Mexico - $26.00
UK, Europe and all International - $42.00
---
---
REFUND - If you aren't happy for any reason with your item please get in touch with me and we will work it out and get you a refund! Im easy to work with.

Any questions please send me a message!