12 Monkeys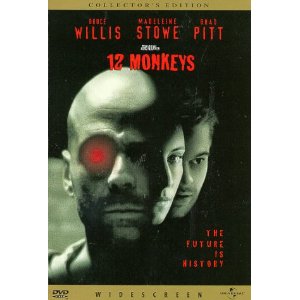 Previously owned DVD.

Category: Science Fiction
Starring: Bruce Willis, Madeleine, Brad Pitt

Bruce Willis plays a societal outcast who is given the opportunity to erase his criminal record by "volunteering" to time-travel into the past to obtain a pure sample of the deadly virus that will help future scientists to develop a cure. But in bouncing from 1918 to the early and mid-1990s, he undergoes an ordeal that forces him to question his own perceptions of reality.

$4.99
Shipping Carriers
Destination: United States

Carrier
Method
Shipping Cost
Per additional Item
USPS
Priority Mail®
$5.35
Payment Method
Type
Instructions to Buyer
Paypal