8 Mile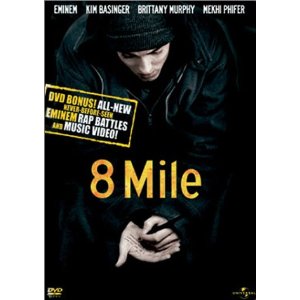 Previously Viewed DVD.

SOLD OUT

Category: Drama
Starring: Eminem, Kim Basinger, Brittany Murphy, Mekhi Phifer


Jimmy Smith, nicknamed B Rabbit, can't pull himself together to take the next step with his career--or with his life. Angry about his alcoholic mother and worried about his little sister, Rabbit lets out his feelings with twisting, clever raps admired by his friends, who keep pushing him to enter a weekly rap face-off.

$4.99
Shipping Carriers
Destination: United States

Carrier
Method
Shipping Cost
Per additional Item
USPS
Priority Mail®
$5.35
Payment Method
Type
Instructions to Buyer
Paypal