2 Days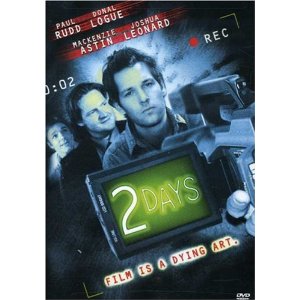 Previously Viewed DVD.


Category: Dark Comedy
Starring: Paul Rudd, Donal Logue


Struggling actor Paul Miller (Paul Rudd) has had enough, of show business and life. In two days he is going to kill himself. So in true Hollywood fashion, he hires a film crew to chronicle his last moments and the events leading up to them in the role of a lifetime.

$4.99
Shipping Carriers
Destination: United States

Carrier
Method
Shipping Cost
Per additional Item
USPS
Priority Mail®
$5.35
Payment Method
Type
Instructions to Buyer
Paypal