ROAD IN THE MIST (1963)
Price:&nbsp
$11.00
---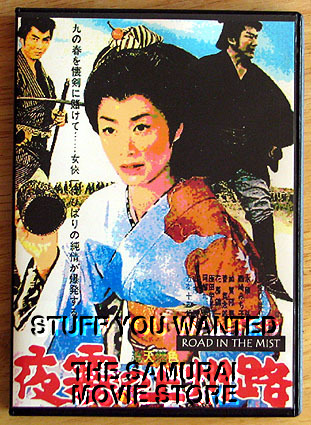 Description:
Yogiri No Joshuji - Kinu, the beautiful daughter of the town elder, discovers she is the adopted daughter of a notorious Yakuza Boss.

Distraught over this revelation she leaves her lavish lifestyle intent on becoming a Yakuza gambler.

Plenty of action and surprises as Kinu searches for her true path in life on the ROAD IN THE MIST.
STARRING: MISORA HIBARI, KONOE JUSHIRO, YAMAGATA ISAO
1963 - JAPANESE with ENGLISH SUBTITLES - WIDESCREEN - COLOR - 83 MINUTES
---
Return Policy:
Items must be returned within 14 days .
Refund will be given as Exchange.
Refund policy details:
All DVD's are guaranteed against defects.
Shipping:

Destination: United States

USPS
First-Class Mail®
$2.00
$2.00

Insurance:
Not Offered (Domestic)