FATE DEALS THE CARD OF DEATH
Price:&nbsp
$12.99
---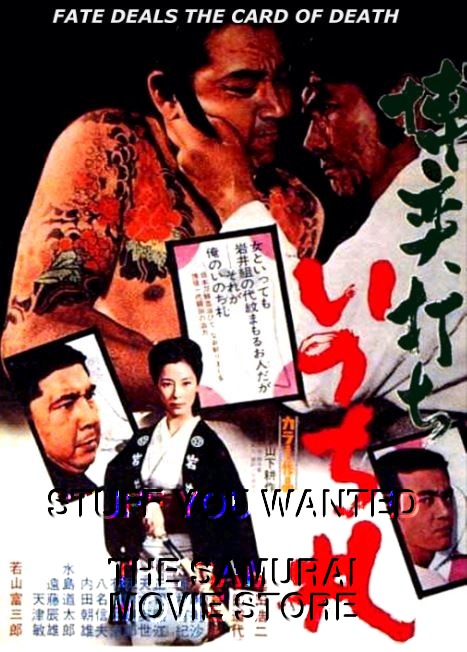 Description:
​Fate Deals the Card of Death
(Bakuchiuchi Inochifuda)

Director: Kosaku Yamashita

Cast: Koji Tsuruta, Michiyo Yasuda, Tomisaburo Wakayama

Seijiro and Shizue meet in Niigata and fall in love. Sijiro has to go back to Tokyo soon after, and they promise each other to meet again one year later. However, Seijiro gets jailed for five years. Unable to find him, Shizue get married to a yakuza boss who can help her family business.

Remastered Print

1971
Color
Anamorphic Widescreen (16:9)
106 Mins.
Japanese with Optional English Subtitles.

---
Return Policy:
Items must be returned within 14 days .
Refund will be given as Exchange.
Refund policy details:
All DVD's are guaranteed against defects.
Shipping:

Destination: United States

USPS
First-Class Mail®
$2.00
$2.00

Insurance:
Not Offered (Domestic)