BOUNTY HUNTER 2: THE FORT OF DEATH (1969) - REMASTERED
Price:&nbsp
$12.99
---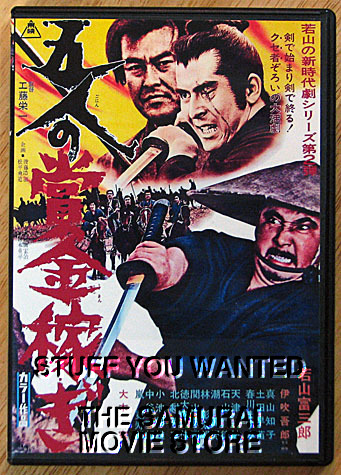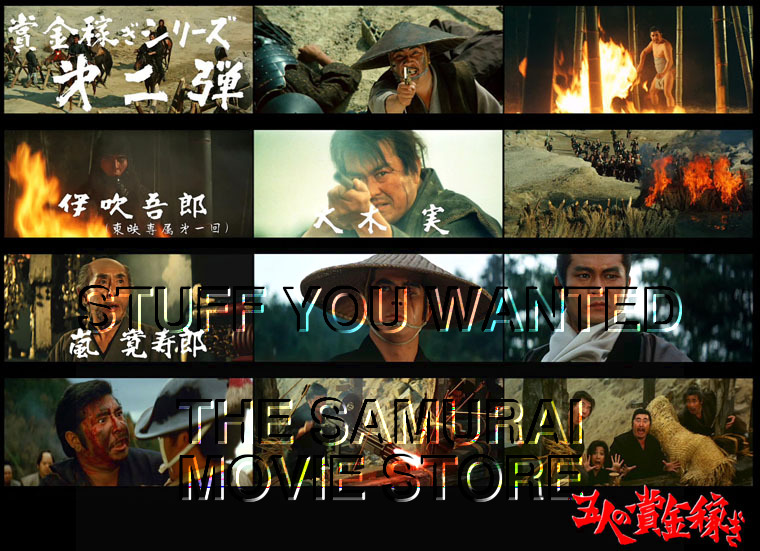 Description:
Gonin no shokin kasegi - Eiichi Kudo's long-awaited second Bounty Hunter film, The Fort of Death!
The body count is high when Master Killer 'Shikoro Ichibei' takes up the cause of a group of farmers being driven to despair by the vile Lord Ozeki. The villanous Lord has driven them to mounting their last stand at a deserted Fort against an army of attackers. The bounty hunter summons his fellow warriors to join the fight. What ensues is an epic battle involving samurai, ninjas, powerful guns, and cannons. Tremendous action, from start to finish highlight this powerful tale of violence as the weak farmers learn to stand up for themselves and fight oppression!
Wakayama Tomisaburo is superb as an expert in killing and military tactics, who leaves his medical practice at a clinic for the poor in order to counter the vicious tactics of that vile Lord.
NEVER BEFORE AVAILABLE ON ANY HOME VIDEO FORMAT! - THE MOST SOUGHT AFTER SAMURAI FILM OF ALL TIME!
Growing up in a family that ran a horse breeding business, director Kudo has proved particularly adept at choreographing action sequences, making this Japanese version of a B-Western especially enthralling.
Director: Eiichi Kudo
Writer: Koji Takada
Stars: Tomisaburo Wakayama, Kanjuro Arashi, Seizô Fukumoto, Goro Ibuki
1969 - JAPANESE with OPTIONAL ENGLISH SUBTITLES - COLOR - 16:9 ANAMORPHIC WIDESCREEN - 97 MINUTES
---
Return Policy:
Items must be returned within 14 days .
Refund will be given as Exchange.
Refund policy details:
All DVD's are guaranteed against defects.
Shipping:

Destination: United States

USPS
First-Class Mail®
$2.00
$2.00

Insurance:
Not Offered (Domestic)