TSUKIGATA HANPEITA (1961)
Price:&nbsp
$11.00
---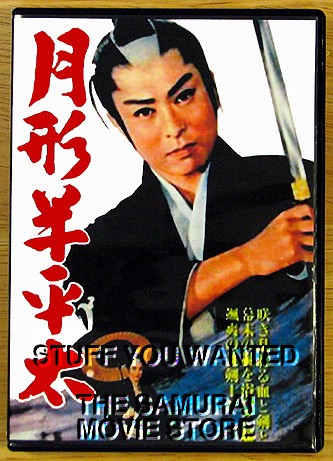 Description:
A young Choshu Clan swordsman, Tsukigata Hanpeita, longs for the day when rival clans cease their struggles for power and put an end to meaningless feudal wars.

When he is appointed to oversee the Choshu Clan, he takes it upon himself to work towards the peace that he has dreamed about. With his affectionate personality and compassion for life, Hanpeita's popularity grows among the people, making him a threat to those thirsty for conflict and power.

Like Ryoma, Tsukigata Hanpeita was a man who had a vision of the future that eventually would come to pass. This is one of Okawa Hashizo's finest dramatic performances highlighted by plenty of exciting swordplay.
Director: Masahiro Makino
Starring: OKAWA Hashizo, SATOMI Kotaro, KONOE Jushiro
1961 - JAPANESE with ENGLISH SUBTITLES - WIDESCREEN - COLOR - 90 MINUTES
---
Return Policy:
Items must be returned within 14 days .
Refund will be given as Exchange.
Refund policy details:
All DVD's are guaranteed against defects.
Shipping:

Destination: United States

USPS
First-Class Mail®
$2.00
$2.00

Insurance:
Not Offered (Domestic)