ATTACK! HAKATA STREET GANG (1978) - REMASTERED
Price:&nbsp
$12.99
---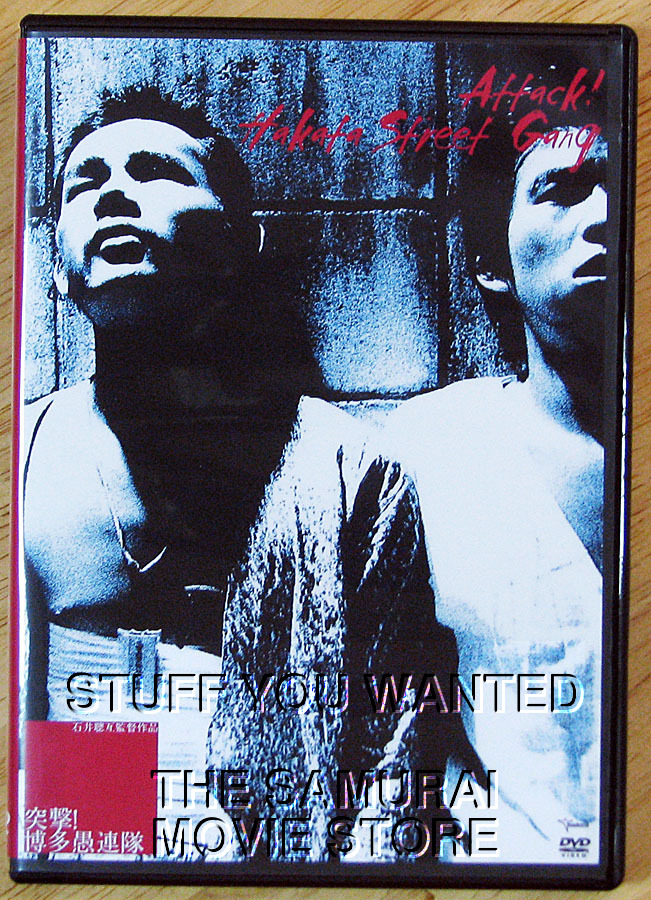 Description:
Totsugeki! Hakata gurentai - Gang war breaks out in the streets of Hakata in this feature length Sogo Ishii film.
It's the film that put ISHII on the map, thanks to a Grand Prize at Japan's bastion of indie cinema, the PIA Film Festival. Those who know the director mainly for his punk style films will be surprised, not to mention delighted, by this ode to 1970s yakuza movies à la Kinji FUKASAKU.
The film offers an interesting view of a Japan that is not so often seen in movies. While realistic gang films are nothing new, directors like Kinji Fukasaku usually tell stories set in higher levels of society. Ishii's camera descends to the grassroots level and shows the small time street gangs that operate in the less wealthy neighborhoods, in the smaller cities
​,​
far away from Tokyo or Osaka.
Director & Script: Sogo (Gakuryu) ISHII
Cast: Masayoshi SHIMIZU, Tomio YATANI, Ryo HIGUCHI, Tetsuo HIJIKATA, Shigeru IZUMIYA
1978 - JAPANESE with OPTIONAL ENGLISH SUBTITLES - COLOR - ORIGINAL FULL SCREEN VERSION - 67 MINUTES
---
Return Policy:
Items must be returned within 14 days .
Refund will be given as Exchange.
Refund policy details:
All DVD's are guaranteed against defects.
Shipping:

Destination: United States

USPS
First-Class Mail®
$2.00
$2.00

Insurance:
Not Offered (Domestic)