Artisan Two tone Silver Gold spinning Ring size 8
Price:&nbsp
$125.00
---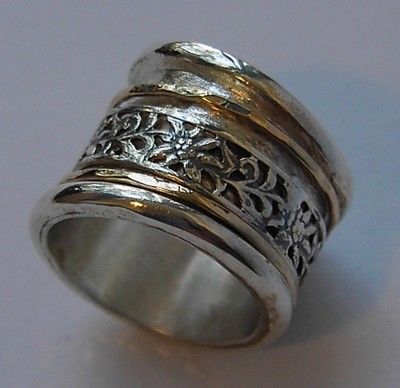 Description:
Two tone Silver Gold swivel Spinner Ring size 8
Special promotional price.
Don't miss this special price!!!
The real price in stores is $200
925 Sterling Silver Ring with two 9k spinners and one silver spinner.the gold yellow or rose,as you want us to make.
sizes 8.
the ring is 1.9cm/0.75in wide on top and 1.4cm/0.55in on the bottom.
All sizes available.
Just ask for the size you need.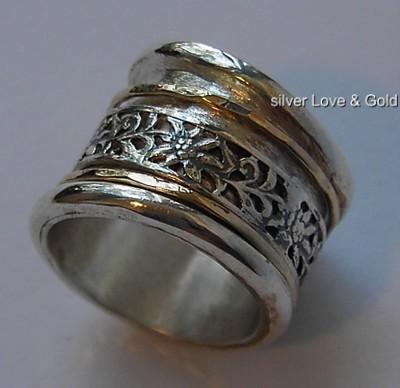 Designers and manufactures of unique jewelry made from gold up to 24k, silver and gold with semi-precious stone and pearls. Handmade in Israel with love.

Payment will be made with Paypal only.

All my items come with 7 days return policy. Subjected to our approval.
---
Return Policy:
I do not accept returns
Shipping:

Destination: Israel

STANDARD
Standard
$0.00
$0.00

Destination: Worldwide

STANDARD
Standard
$0.00
$0.00

Insurance:
Not Offered (Domestic)