Collapsible Cooler


Comes Complete with a Carry Case



Made by World Famous Sports

When you go camping, beach fishing, you leave the amenities of home behind. Obviously, this means giving up things like television, microwave ovens, and some other electrical devices. Though part of the charm of roughing it comes from doing without these kinds of modern conveniences, there's no need to be uncomfortable when spending your days or nights under the stars. You will need some Camping Necessities to make your trip most enjoyable.
Introducing a Rugged Durable Collapsible Cooler to go along with your outdoor activities. Never go thirsty again and drink warm liquids!
Special Features:

Color: Tan


Cooler come with its own Storage Bag w/ locking Drawstring & Carry Handle


Heavy Duty Reinforced Seams

Removable Insulated Liner with carry handles

Easy to clean & Maintain since it lifts easy off its frame

UV Protected to Prevent Fading


All Steel Frame


Folds & Collapses for Easy Transport in Carry Case

Rugged Durable Construction
If you reside in AK, HI or PR you will have to contact us via email with zip code for a price quote on shipping!


If there are any questions or concerns you can reach me via email thru ebay or by calling 586-723-9816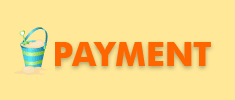 Please make payment asap. We do allow 7 days but prefer if you would pay within 48 hours.


Shipping is completed within 48 hours of payment. Most orders are actually completed either same day or next day after payment is made.
 


1. Please read the item description & look at the picture(s) carefully & thoroughly. To be sure of what you are buying, ask any question(s) you may have before purchasing the item(s).
2. You must contact the seller within 3 days of receiving your item(s) for any kind of refund(s) if you are not satisfied with your item(s).
3. The returned item(s) must be new and unused and contain all original packaging to qualify for a refund. If you qualify, contact me for a return address.
4. The actual shipping/handling fees are non-refundable, unless the item(s) is DOA due to manufacture defect.
5. If the buyer insist on returning opened/used item(s), the item(s) is subject to 25% restocking fee and the actual shipping/handling fees are non-refundable, unless the item(s) is DOA due to manufacture defect.
6. The buyer is responsible for the return shipping/handling fee.
7. The return policy does not cover any item(s) misused, abused, altered, or damaged by accident. Airsoft guns are moderately durable toys, but they are not indestructible if they are mishandled or roughly handled and the return policy does not cover such conditions.


We started out as a retail outlet and have expanded to sell here. We strive to offer the lowest price and fast shipping. We are here to serve you with all your needs in regards to your transaction with us.  We make sure your transaction is satisfactory with us! Please contact us before filing any disputes , we will work with you to resolve any issues you have with an order. Please leave us a 5 STAR  feedback upon  delivery of your order and we will definitely do the same for you in return. If you leave us a - neg feedback then the transaction is considered complete, and we will not be able to resolve any issues with you! If you have any issues at all, all you have to do is contact us by email or phone!


If there are any questions or concerns you can reach me via email thru ebay or by calling 586-723-9816