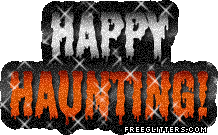 THIS WILL MAKE FOR THE PERFECT VAMPIRE COSTUME ON HALLOWEEN!!!

AUTHENTIC Twilight "Edward's Wristcuff" Replica Jewelry

RARE in the PHILIPPINES!!!

A MUST-HAVE FOR THE AVID TWILIGHT FAN!

ONLY 1 LEFT IN STOCK. HURRY!!!

THIS ITEM SHIPS FOR FREE TO ANYWHERE WITHIN METRO MANILA

BRAND NEW and BEAUTIFULLY CRAFTED metal Cullen crest on black faux leather, it's a wearable replica of the wrist cuff "Edward" wore in the movie.

Adjustable band fits all.

If you want more pictures, just email me and I'll be glad to send them to you.

Terms and Conditions

IMPORTANT NOTE: I use multiple channels for e-Business and this is one of the many rare items I have listed. PLEASE SEND ME AN EMAIL ME THROUGH THE CONTACT SELLER LINK OR AT maryangeline@msn.com

TO CONFIRM STOCK AVAILABILITY BEFORE YOU BID OR BUY.

eBay members with feedback scores of less than five (5) need to contact me first before bidding or buying and provide the pieces of information below. I will then confirm if you can bid or purchase my item. I apologize if this is inconvenient for you, but some scheming bidders/buyers have taught me to be on my guard against fraud and "joybidding". I will cancel unqualified bidders/buyers.

> Complete name including middle name

> Complete home address including Zip code

> Mobile number/s

> Landline/s

Please bid only if you are serious about buying the item. Otherwise, please find someone else to take for a ride because I have better use of my time.

This item is an AUTHENTIC REPLICA of the movie prop and is ABSOLUTELY BRAND NEW and in GOOD CONDITION.

I'm a huge Twilight fan myself, so I take pride in selling this item.

Because of the cost and inconvenience of returning items, I do not accept returns.

If, for some reason, you are not satisfied with the item, please email me through the Contact Seller link and I will do my best to work out something for you.

I'm an honest person and I will greatly appreciate hearing from you to resolve any concerns that you may have regarding this item. Please be fair and do not leave negative feedback without communicating with me first.

Payment

Payment must be made within 3 days upon committing to buy the item. If not payment is received within the specified period, I will re-post the item. Payment option for now is through bank deposit only. This is for your own protection, as well as mine. Please send your payment through Bank of the Philippine Islands. I will email you my account name and account number commitment to purchase.

Please email me the transaction number of the deposit slip from the bank as soon as you have sent your payment.

Shipping

This item ships for FREE for METRO MANILA DELIVERIES ONLY. For cities outside Metro Manila, please ask for a shipping quote. I do not make money off of shipping fees so you'll get a reasonable quote. Shipping fees include cost of packaging materials. I value the items I sell, so I want to make sure you receive them in good condition. I pack carefully with bubble wrap and boxes if needed.

I can combine shipping for my other items. You are very much welcome to check-out my other items and avail of combined shipping for them. I can consolidate them in a single shipment to help you save on shipping cost. All you have to do is ask. So do check-out my other items here on eBay.

For shipping to cities outside of Metro Manila, I can combine this with my other items to save you postage cost. Please contact me for a quote.

To save cost and precious time, I ship twice a week, Wednesdays and Saturdays, upon receipt of your cleared payment. The schedule is as follows:

Payments cleared from Saturday to Tuesday - shipped on Wednesday

Payments cleared from Wednesday to Friday - shipped on Saturday

Please allow 2 - 4 working days for processing and shipping. You will receive an email notification with a tracking number once your item has shipped.

By default, I declare the actual value of the item or close to the actual value for insurance purposes. This ensures that the item will be covered by insurance in case it gets lost or damaged during shipment. If you do not want insurance, please inform me. However, please remember that as much as I would like to resolve any issues on shipping that may arise from this transaction, the courier service is beyond my control. So declaring the actual value of the item is always the best, albeit not the cheapest option for you.

I appreciate your business. Have a great!

THANKS FOR LOOKING AND ENJOY YOUR SHOPPING!!!