PEPPER SPRAY KEY Chain w/ Holster
Price:&nbsp
$6.49
---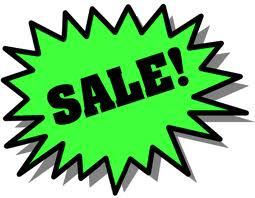 Description:
PEPPER SPRAY KEY Chain w/ Holster


This self defense pepper spray product is exactly what you need in order to help protect yourself in the event of an attack upon your person.
It's an inexpensive method of immediately stopping an attack and allowing yourself time to get away and call the police.
This Pepper Spray made by Pepper Shot™ is small enough to carry on your keyring.

Keeping your defensive spray accessible at all times is necessary if you plan on using it for self defense. If you have to fumble through a purse, pocket, coat or whatever in order to find it, you've already lost valuable (possibly life saving) time.
You need to be prepared to use your pepper spray immediately if you are threatened. Keeping it readily available will ensure you are prepared both physically handling it and mentally prepared to employ it when necessary.

By keeping your pepper spray on your keyring, you will mentally always be aware of it and it's defensive use; and you will have quick access it to it when you are threatened with violence.

There are 4 Colors to choose, if you have a choice, please email us (or we will send out Black if no color is picked)
We CANNOT Ship Pepper Sprays To: New York, MA, MI or WI

NOTE: This item CANNOT Be Shipped Via Air, So No Alaska, Hawaii, Puerto-Rico, APOs Etc.
(NO INTERNATIONAL SHIPPING ON THIS ITEM)
This item will ship by USPS.
Estimated Delivery is 5- 7 Business Days.
The Shipping Charge For 1 is $2.74 and .75 cents each additional ordered.
We Usually Ship Within 1 Business Day.

Please Pay within 3 days of bidding thru PayPal Only.
Thank You!

---
Return Policy:
Items must be returned within 60 days .
Refund will be given as Exchange.
Refund policy details:
null
Shipping:

Destination: United States

STANDARD
Standard
$2.74
$0.75

Insurance:
Not Offered (Domestic)