If you don't know the secrets behind eBay's new search algorithm, Best Match, you are losing sales! Let me email you a copy today and increase your sales beyond your wildest dreams.
In the Spring of 2008, eBay unleashed a secret new algorithm that determines the order in which auction listings are ranked and displayed on their search results pages.
The results were immediate and astounding. On the forums, sellers reported that the page views for their listings were down more than 60% after the first weekend that Best Match was made eBay's default search sort order.
Why? Because under Best Match, their listings never made it to the top or even the first page of the search results. Ever.
That's a problem! Because without bidders, there's no bids. You might as well just send eBay a check and not bother with the effort it takes to create and post your listings. The results are the same.
This free book reveals the secrets eBay doesn't want you to know. It exposes what's required to get the top spots in eBay's search results so you can get the bids!
Learn:
The four major factors that influence rankings in Best Match

How to find and evaluate the keywords to include in your auction listing's title in order rank highly in the search results

How your shipping and handling policies might be punishing your Best Match rankings

Best Match mistakes to avoid

How to bypass Best Match and drive traffic to your listings from other marketing sources

How to better convert browsers into buyers after they find your listings
This book represents my effort to consolidate all of the credible information regarding the Best Match in one spot. I tracked down the search algorithm patent application, combed the internet for interviews in which eBay executives and developers mentioned specific functionality of Best Match, read blog and message forum posts detailing other sellers' observations of Best Match, and conducted my own analysis based on personal experiments with the search results.
What's in the book?
123 pages. Here's the table of contents:
Forward

Introduction: Best Match – Adapt or Perish

Who Moved My Cheese?

About this Book

Chapter 1 If You Don't Have Time to Read this Book

Here's the Bottom Line Up Front

Listing Format

Time Remaining

Auction Style

Fixed Price

Demand Data & Relevancy

Keywords

Relevancy

Desirability

Product Information

Shipping and Handling

Item Specifics

Trust Factors

Conclusion

Product + Traffic + Conversions = Profit

Chapter 2 Introducing Best Match and Best Match Optimization

How Things Used To Work

Best Match's Impact on Sellers

Why Is This Important?

Best Match Is About Business

Same Name - Different "Best Match"

Introducing Best Match Optimization

Best Match and You

A Word About Product Sourcing

Chapter 3 Listing Type: Auction or Fixed Price

Auction Style Listings

Fixed Price Listings

Multi-Quantity Listing Overview

Improving Fixed Price Rankings With Recent Sales

Recent Sales Carry-Over When You Re-list

Tips to Get the Recent Sales Advantage

Featured First

Featured Plus

Best Offer

Conclusion

Product Sourcing Part II

Chapter 4 Trust Factors

Seller Performance

Feedback

Detailed Seller Ratings

Buyer Satisfaction Rating

The Seller Dashboard

Include a Return Policy

How to Specify Your Return Policy

Conclusion

Product Sourcing Part III

Chapter 5 Product Information

Include Item Specifics

Geographic Distance

Shipping Prices & Methods

Conclusion

Active Traffic Generation Techniques

Chapter 6 Demand Data and Relevancy

Desirability

Include Best Match Keywords

Identify the Valuable Keywords

Analyze Your Niche

Conduct Your Analysis

Test Your Auction Title

Make the Most of Your Listing Title

Never Use Negative Keywords

If You Don't Own Your Traffic, Who Owns Your Business?

Chapter 7 Optimize Your Keywords with the BayEstimator

Chapter 8 Best Match Manipulation

Misleading Keywords

Keyword Repetition

A Dynamic Algorithm

Making eBay Work for You

Appendix A: Decoding the Best Match Patent Application

Appendix B: The Best Match Patent Application
Get your copy today!
IF YOU PURCHASE TODAY, YOU WILL ALSO RECEIVE THE RESELL RIGHTS!!
* * * * * * * * * * * * * *
You Can Give This Item Away For FREE Or Sell It And Keep 100% Of the Profits!
Of course the best use of this ebook is to read it and put the knowledge into action!




You will recieve your purchase within 24 hours and feedback will be left as soon as it is recieved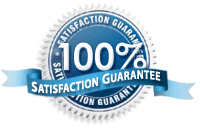 Why eBooks?
An eBook is an electronic book, one you read digitally on your computer, laptop screen or on devices called ebook readers.
You will find them in various formats and until the industry has a standard accessible in all devices these various formats will exist. PDF format is a popular format for ebooks. All platforms are able to gain access and read PDF formatting. So regardless if you have a PC or Mac, you are in business! PDF requires the Acrobat Reader but this software comes on many new computers and if not included, it's a free downloaded from Adobe http://www.adobe.com.
Payment:

Please bid only if you are serious. Payment is due as soon as auction ends. 100% satisfaction is my goal: ordering, shipping, customer service and selection. If you are unhappy with your purchase for any reason, please contact us immediately. We promise to do everything we can to make things right.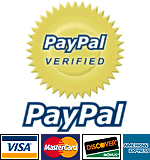 Attention eBay Staff: I am an Authorized Reseller of this product and also the copyright holder or I have resale rights to this ebook or item. Full Resell Rights are Granted by the copyright owners to sell these E-books with Resell Rights or Master Resell Rights Granted! This ad complies with all eBay rules and regulations.
---
On Jul-14-09 at 22:00:57 PDT, seller added the following information: