---

---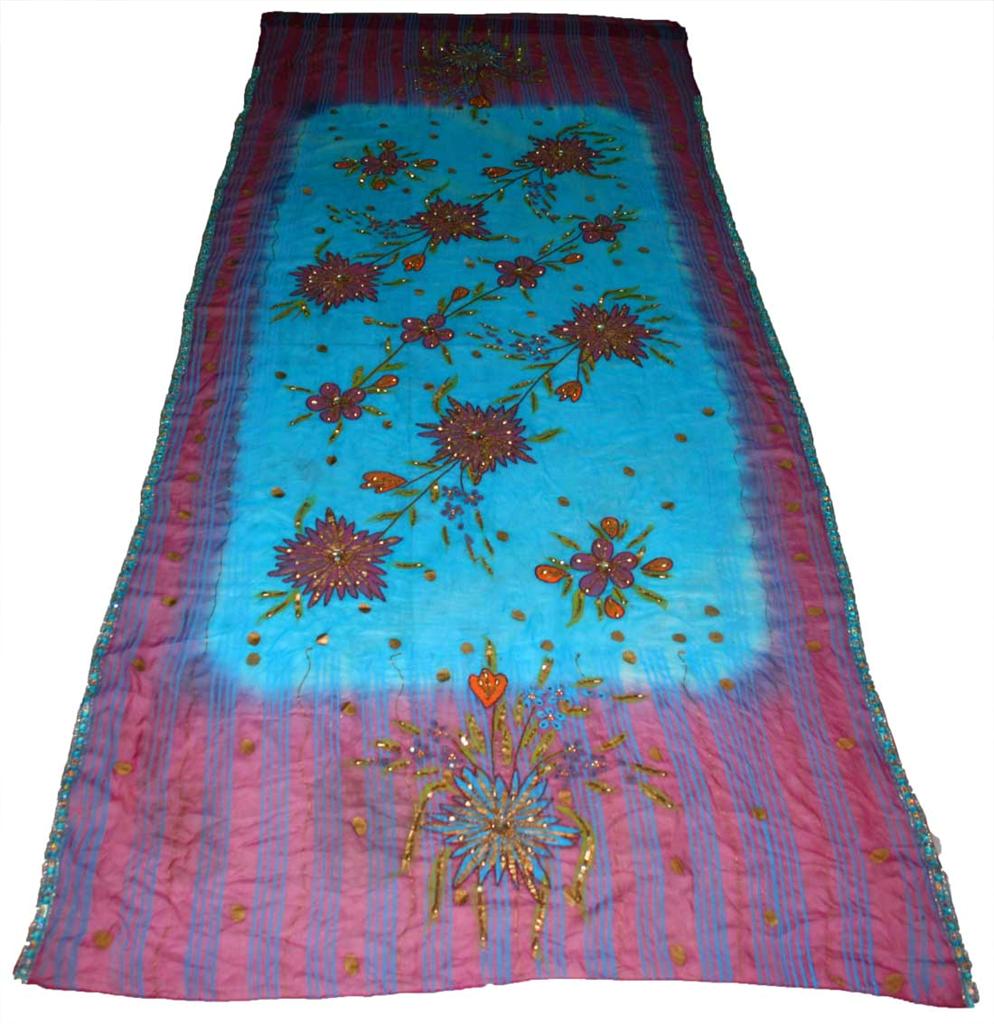 ---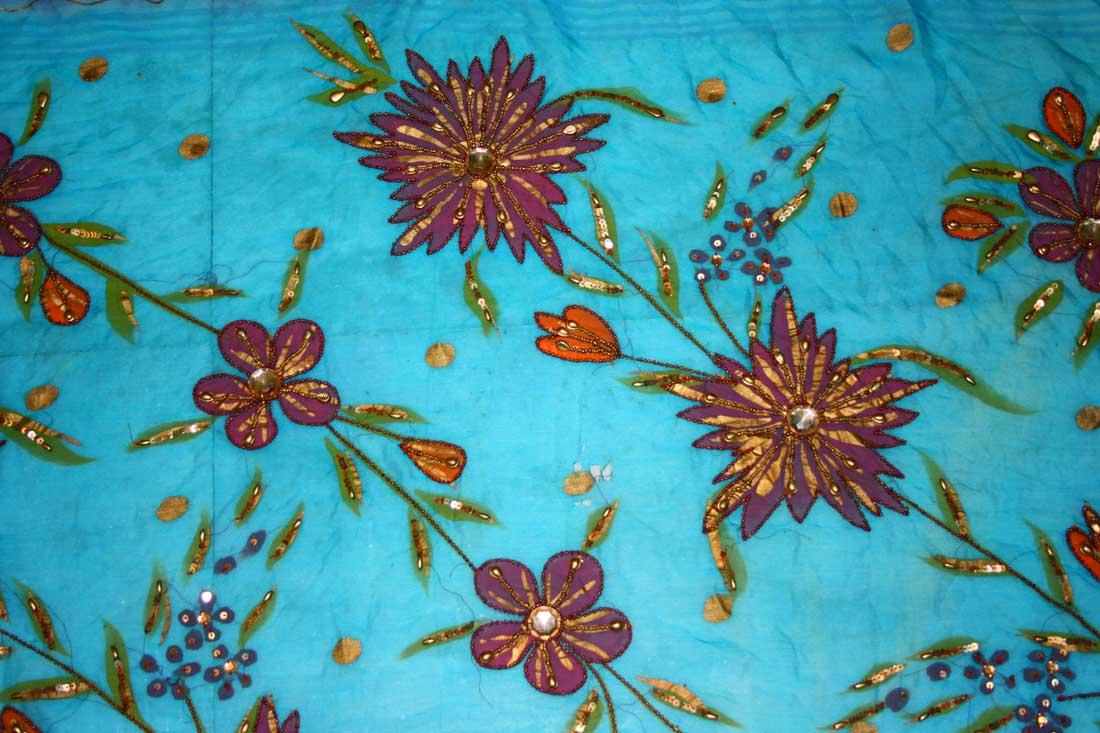 ---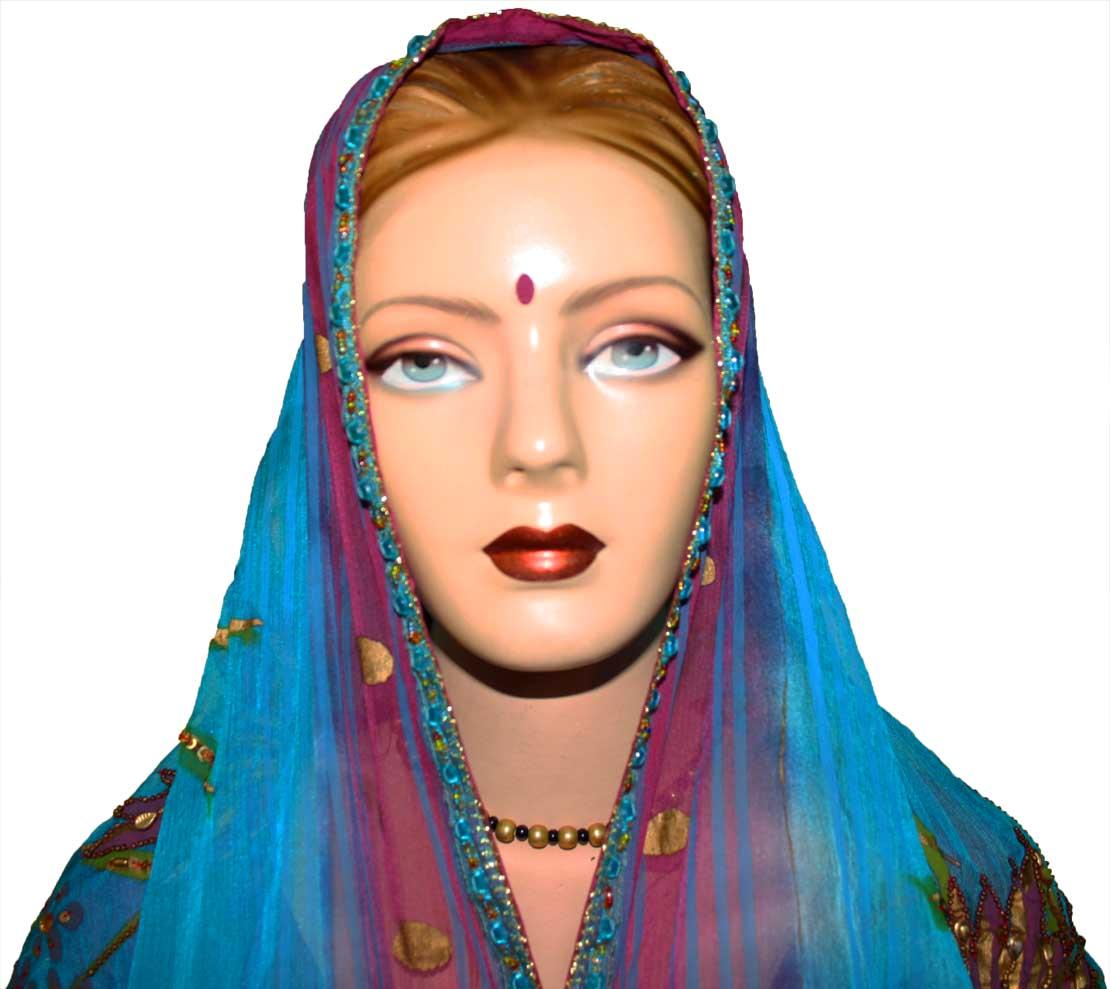 ---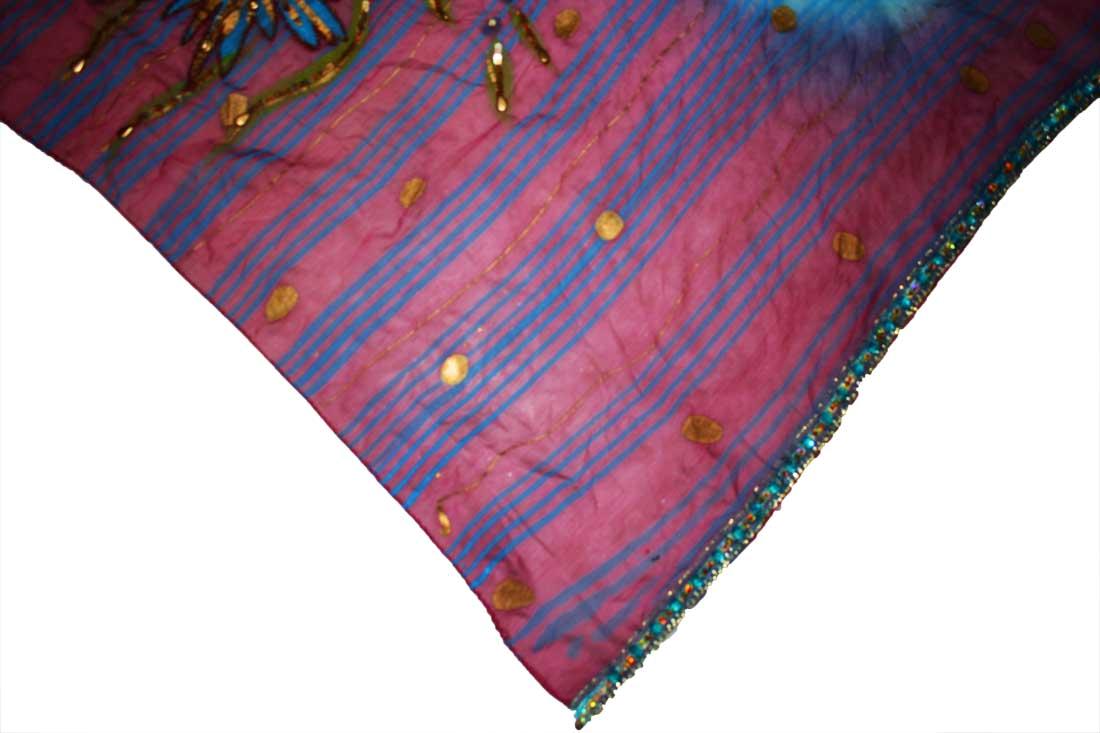 ---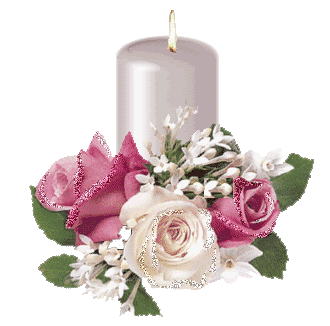 ---
Ethnic India Arts Bringing you a more than 50 years old huge HVY KUNDAN BEADS ZARDOZI EMB INDIA BRIDAL DUPATTA/SCARF Huge Size "42 X98 " !
This Indian Vintage Chuuin/Scarves Color Has Terquois with MINDBLOWING Patterns Heavy Kundan Beads Zardozi Hand Stich Emb Work Border !! !!

It is a Huge Chunni/Scarf, so you can either drape it or use it for other decorating purposes.
These antique Indian Chunni / Scarve are vintage items and not new. So, please do not expect them to be in perfect condition. If there is any major flaw, I will surely mention it in the listings.
please note that this kind of work is no longer done in India, so, Get them while they are available !!

This crepe heavy kundan beads zardozi work hand stich embroidered work INDIAN WEDDING chuuni / scarve is guaranteed to bring you lots of compliments and is truly a bohemian crazy, conversational piece of accessory that everyone's NEEDS !
Similar items are retailing for almost 3/4 times the price on ebay itself. We give you equal or rather better quality merchandise at almost one-third/fourth the price.
---
Additional Product Information
Dimensions:

| | |
| --- | --- |
| Length is around | "42 x 98". |
| Maintenance | We recommend dry-clean only. |
| Condition | Very Good |
| Weight | The package weighs approx. 2.9 |
| | |
---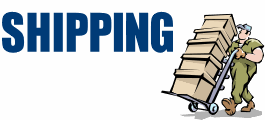 WORLD WIDE $16.99 ONLY
---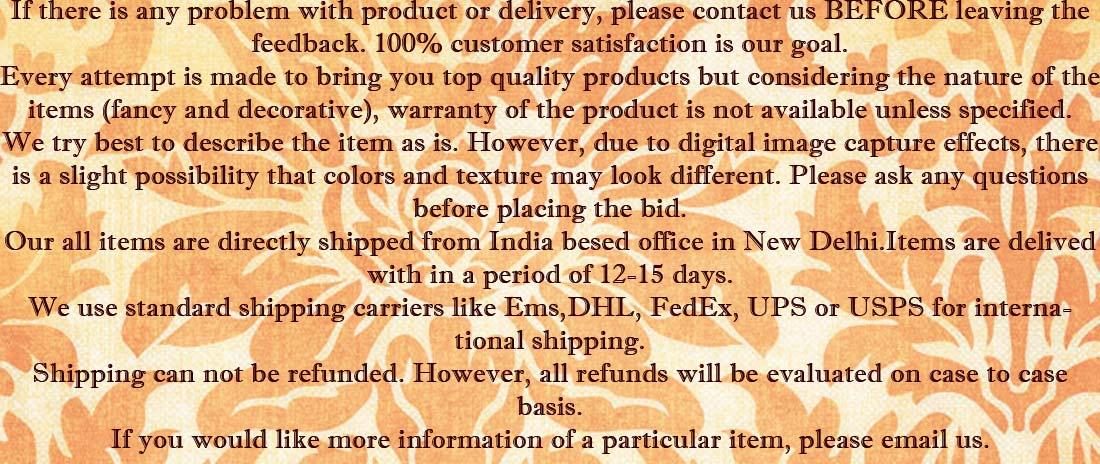 ---


---