NEW SEXY BROWN HALTER NECK DISCO STRAPPY TOP Sz 2-6

Price: $19.95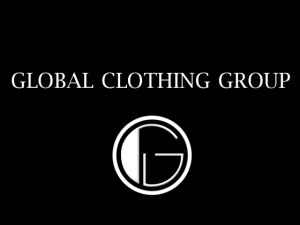 SEXY SEQUENT HALTER TOP

made from lightweight aluminum sequent
A very sexy halter-neck top made from light brown meshed aluminum sequent. Features a butterfly gather at the front, polyester lining and fully adjustable straps that tie up in a criss-cross design at the back. A perfect piece for clubbing or the disco....enjoy!
GARMENT MEASUREMENTS AND CHARACTERISTICS
SIZE - S-M (Free Size)
BUST - Free up to 36''
WAIST - Free up to 32''
LENGTH - 13.5'' (top to bottom)
WIDTH - 17''
MATERIAL - Aluminum outer, polyester inner
CONDITION - New Garment

make sure you measure your body to ensure a comfortable fit

INTERNATIONAL SIZING COMPATIBILITIES
US size 2-6
UK size 4-8
Australian & NZ size 6-10
European size 32-36


SHIPPING & HANDLING INFORMATION

Our standard shipping service is via standard registered air mail which normally takes between 10-14 days worldwide.

We can post items express via EMS which normally takes between 1-4 days. The cost varies from country to country so please request a quote from us for this service and please keep in mind that it is roughly 3 times the price of standard registered air.

Combining items when shipping can save you quite a bit of money, please have a look at our other items and especially our sale items where you can find some real bargains. Once you have finished shopping, email us and request a combined shipping & handling quote for your combined items.

We manufacture most of our items in various countries within the South East Asia region and prefer to post items directly from where we manufacture to keep the costs down. Most items are not located in Melbourne, Australia and as such are not available for pick up.
GENERAL TERMS & CONDITIONS:

1. By placing a bid on this item you acknowledge that you agree and will abide with all subsequent terms and conditions.
2. If you place a bid, win the auction or purchase an item through ''buy-it-now'' and don't follow through and pay us, we will report your actions to ebay;
3. Our auctions are generally worldwide and listed on either the ebay.com (USA) or ebay.co.uk (UK) ebay sites. Pay close attention to the currency quoted in the listing and ensure you know how much the item will cost in your local currency before placing your bid;
4. If you are wishing to participate in an auction you simply place a bid on that item and watch it closely in case you get outbid by somebody else. As with a typical auction, the highest bidder is the winner unless we determine the highest bidder is fraudulent or unable to pay. In circumstances like this we may contact second place and offer the item at their highest bid;
5. Always ensure you are happy with the postage and handling charge quoted by us for the item before you place your bid;
6. Once you have been confirmed by ebay as the winner of an auction or you have completed a buy-it-now you should click on the "Pay Now" button and checkout as per the ebay buying process;
7. You can pay for your item immediately via PayPal. PayPal is free for all buyers. Australian customers have the convenient option of paying via a direct bank transfer if they prefer.
8. If you choose to pay via PayPal, we have the right to decline payments when an address conflict occurs. An address conflict happens when the registered ebay address does not match the registered PayPal address. You will be notified if this should occur.
9. You will receive an invoice from us with payment instructions as soon as possible after any purchase is made.
10. After you have won or bought the item you'll need to make your payment within 7 days otherwise we will open a payment dispute in relation to the item with ebay directly and within 10 days we will have re-listed the item.
11. If combining items you must pay for all items within 7 days from the time your 1st item ends. If items are purchased more than 2 weeks apart, more than likely you will receive multiple deliveries unless you contact us and make us aware of your intentions.
12. Once we receive and confirm your payment allow 10-14 days for your item/s to arrive. We notify all customers of the registered tracking number the same day that an item has been dispatched.


TERMS FOR ALL REFUNDS & EXCHANGES:

1. Only Buy It Now Items and Auctions will qualify for exchange or refund. Sale or Clearance items are non returnable, exchangeable or refundable;
2. Item must be postmarked back to us within a maximum of 14 business days from the date you sign and receive it;
3. We are not responsible if an item(s) do not arrive back to us so we suggest you register and insure your return package;
4. Exchanges are given based on the availability of the item to be exchanged for;
5. Item(s) must be returned in original condition with no signs of usage or a difference in original condition;
6. A returned item will carefully inspected, if there are any signs of usage or a difference in original condition, we will contact you and request for you to pay the return postage costs otherwise the item will be given to charity;
7. Please confirm the return address (our postal address) for your item with us before you post. Again, we are not responsible for items that we don't receive;
8. When we confirm that we have received your returned item you will receive an email accepting or declining the requested exchange or refund;
9. If a refund or exchange decline occurs we will provide the reason/s why;
10. If you leave us negative feedback before attempting to resolve a problem, we reserve the right to accept that as final resolution to the matter and may not accept a return or issue any refund;
11. Return shipping charges will not be reimbursed. If your return is the result of an error of Global Clothing Group, your refund may include return shipping up to the original item-shipping amount;
12. Returning, exchanging or seeking a refund on an item can be a costly experience so please ensure you read our listing carefully and thoroughly and ensure you make the appropriate measurements of your body to ensure a comfortable fit. Above all, ask us any questions you have in relation to the item or any aspect of our service delivery;
13. We are very reasonable, honest but cautious people. Please be patient and work with us so that we can assist you further. In our opinion, there is no problem that cannot be resolved between reasonable people. Please keep in mind that Global Clothing Group is a business that is trading over the Internet and as such we need to pro actively safeguard ourselves from fraudulent and unlawful behavior that is a relatively common practice.


SHIPPING & HANDLING TERMS:

1. The quoted postage charge in our listing is the same for our US, Canadian, UK, European, Asian, Australian & NZ customers.
2. All packages are sent via registered post. Registered means that each parcel has a tracking number and must be signed for by the receiver/customer;
3. Please allow 10-14 days from the date of dispatch for goods to arrive for our standard registered postal service;
4. If you wish to have an item sent express, please email us and request for a quote on price and the ETA as each country will be different and we simply can't quote every option within a single listing;
5. If you wish to purchase multiple items from us, please email us and let us know which items you wish to purchase and we will quote you a combined postage cost if it's possible to provide. Please keep in mind that combined postage is not always possible as our stock is spread across a number of warehouses primarily in South East Asia and two items may not be located together geographically;
6. If your item/s have not arrived within 14 days from the date we emailed you notifying you of its departure, please contact us and let us know.
7. The process locating a missing parcel can be lengthy so please be patient and understand that we do not have any control or responsibility for any postal service;
8. We offer insurance on every item listed. It is strictly 10% of the item listing price unless stated otherwise and it is the customers (that's you) responsibility to request insurance otherwise we will take the view that you have alternative insurance or you are prepared to take the risk;
9. We are unable to provide any insurance refunds until the postal service provides confirmation that an the parcel did not arrive at its destination and wasn't signed for;
10. We keep all postal receipts and will provide you with a copy in the event that a package does not arrive within 21 days.






Make sure you check out our other items and remember that we can combine shipping & handling which can save you $


Created using the FreeForm Builder at robshelp.com with EAPH.com Help and Hosting
---
On Oct-27-09 at 17:15:52 PDT, seller added the following information:
Sellers: Get your own map of past buyers. Fast. Simple.
Items must be returned within 14 days .
Refund will be given as Money back.
Refund policy details:
As per the main body of this advertisement.
Destination: Australia

STANDARD
Standard
$8.75
$7.00

Destination: North and South America & Canada & Mexico

STANDARD
Standard
$8.75
$7.00

Destination: Europe & United Kingdom & Germany

STANDARD
Standard
$8.75
$7.00
STANDARD
Standard
$7.65
$6.00

Destination: Asia & Japan & Australia

STANDARD
Standard
$7.65
$6.00
Type
Instructions to Buyer
Paypal
null