Many of my items are closeouts or store displays. Great shape and great buys.
Shoe Shopping? Make sure you go to my STORE now! All shoes that are BUY IT NOW and AUCTION can easily be sorted by size. I often list my new items in the store throughout the week. Store items will not come up in an Auction Search.
Whenever you perform a search, be sure to click the STORES TAB at top of page. This shows you many items at Buy it NOW or SUBMIT Best Offer!
PLEASE Read Auction Guidelines
I have a 5 star Policy!  PLEASE ask questions PRIOR to bidding!
TERMS AND CONDITIONS—terms may vary on individual items.
Payment- PAYPAL utilizes Visa, MC, E-checks. Contact me for special requests.
Shipping & Handling- Buyer pays shipping unless noted as FREE SHIPPING! Postage- USE shipping Zip Code calculator.;If you believe shipping is HIGH OR NOT COMPETITIVE, please do not bid. I price my items based on how I purchase them. I have no control of the USPS Postal Service.If you want FREE shipping, I would have to increase purchase price.I do provide COMBINED SHIPPING DISCOUNTS.
Please e-mail with any questions BEFORE, DURING, AND AFTER THE AUCTION. Ship to locations- Worldwide unless noted differently.
INTERNATIONAL BUYERS—I am pleased have you. Please note I only us USPS for shipping.Please do not ask me to compromise the integrity of US Customs and mark items as a gift.
Customer Service Returns--Many items I offer are store closeouts, vintage, or used. I do have a return policy for your protection.Under garments should be considered a final sale. Items not settled within 7 days will be filed with EBAY as unpaid.
Thank you for your time and agreement to these conditions.
Thanks most of all for shopping with SouthCarolinaJane.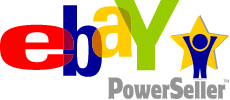 More can be found at JaneMART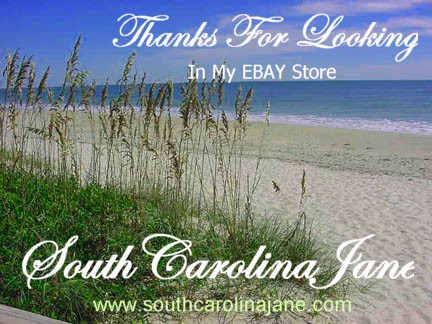 Visit My eBay Store: SouthCarolinaJane

MAN MADE MATERIALS, unless noted. PHOTOS may not be of exact pair of shoes. If I have 6 sizes of same style, I only take one set of pictures.