בס"ד
Cellcom Israel 3G Prepaid SIM Card with one month unlimited 3G WIFI internet.

Please note: This is the new generation Cellcom USIM Card!
Get your own permanent Israeli cell phone number with this new Cellcom 3G prepaid SIM card.
Features:
Unlimited FREE incoming calls and SMS

Your own permanent Israeli cell phone number

Calls charged at 1 second increments

No yearly contract, monthly charges or credit check

No surprises at end of month, pay as you go
The SIM card is new and allows you to receive unlimited free incoming calls and text messages in Israel and make outgoing calls on pay as you go basis. Since incoming calls and SMS are always free, you can still receive calls and SMS even if your balance is zero.
This SIM allows you to surf the internet with your mobile phone or data card, connect to your mail / exchange server, connect to your office with VPN, surf youtube, facebook and any other website without worrying about data traffic limitations and charges. This SIM is the perfect solution for blackberry, HTC, Pocket PC phones and iPhone users in Israel. The free 3G package is valid for 1 month, you can extend this plan for 129 NIS per month.
This SIM card can be used worldwide according to Cellcom roaming service agreement, incoming SMS are always free worldwide, calls and 3G are charged according to Cellcom roaming tariff.
The SIM card is ready to use, just put it in an unlocked phone, wait for a signal and you are ready to go. This SIM card supports SMS, MMS, caller ID, voice mail and more. Video calls and high speed Internet is available for additional charge. Calls made to this SIM card are charged (by caller) at standard cellular airtime, similar to all other cellular networks in Israel.


This SIM card has 6 NIS balance on it for use with calls and SMS, your need at least 3 NIS balance in order to use 3G internet. You can top up the SIM card by phone, internet or prepaid cards available for sale in Israel convenience stores, gas stations, post office, cellular shops, automatic vending machines and more. SIMs with balance and instant electronic refill cards are also available in our store.
The phone number you get is standard Israel Cellcom area code 052 (+972-52-XXXXXXX), Your new phone number will be emailed to you upon request so you can updated your family and friends with your new number in Israel or set follow me service for your local cellular/phone before your flight.
This SIM card is ideal for visitors and tourists in Israel. Works in GSM 1800MHz bands. Please make sure your phone has no service provider lock and is working in the 1800MHz bands.
The SIM card will be sent with Israel Post insured registered airmail service which takes between 5-14 days for most destinations, an express service can be offered up to next day delivery, please contact us for shipping quote.
Service Life of Cellcom prepaid SIM cards are 12 month. You must use your SIM card at least once every 12 months to retain your cellular service. Call Credits are valid for 12 months from the day they are activated on you account. Even if you run out of balance you can still receive incoming calls and text messages for free!
* Roaming requires activation, if you need roaming service or would like us to activate your card and test it before sending it, please inform us when making payment.
---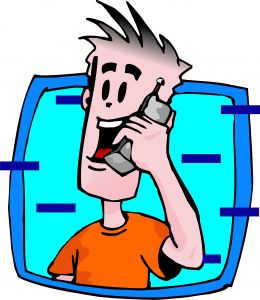 TARIFF
SIM card balance is reflected in NIS,
1.00 NIS = appx. 0.25 USD.
Click here for current conversion rates.
High Peak * Sunday - Friday and Jewish Holidays evenings from 6:00 - 18:00.
0.79 NIS per minute for Cellcom destinations.

0.99 NIS per minute for all other destinations.
Low Peak * Sunday - Friday and Jewish Holidays from 18:00 - 6:00.
A connection fee of 0.05 NIS per minute will be added for Israeli landline destinations.
A connection fee of 0.28 NIS per minute will be added for cellular destinations outside of Cellcom network.
SMS:
A connection fee of 0.03 NIS per SMS will be added for destinations outside Cellcom network.
A connection fee of 0.45 NIS per SMS will be added for all international destinations.
International Calls:
International calls are charged according to air time listed above + international carrier fee, you may choose your carrier (Click on carrier for more info).
* Prices are updated for September 2009, prices may change according to Cellcom terms and conditions. Please check your tariff by calling *778 from your cellular when arriving to Israel.