EXCALIBUR MOTORIZED BUMPER BOAT Water SALE

Price: $59.95

Excalibur Motorized Bumper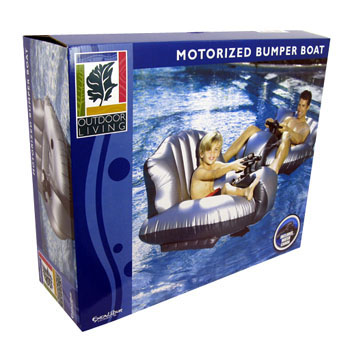 Give your child their own MOTORIZED Bumper Boat, complete with a jumbo-sized MOTORIZED squirt gun.
Everyone in the family will enjoy this Motorized Bumper Boat from Excalibur®
Cruise the pool going forward, backward, left and right.
This Excalibur® Bumper Boat is easy to put together, easy to control, but hard to get out of once the fun has begun.
It has a large, comfortable design anyone would love. (up to 200 lbs)
The quiet, single motor with one button accelerator makes it easy.
This bumper boat gives you steering wheel control.
Also includes a squirt gun right on the steering wheel which lets you soak anyone in your way.
The best part is it easily deflates for compact storage.
Features:
Items must be returned within 14 days .
Refund will be given as Money back.
Refund policy details:
null
Destination: United States

STANDARD
Standard
$0.00
$0.00
Type
Instructions to Buyer
Paypal
null