Why Buy From Me?
I have been a Power Buyer on eBay India and eBay USA since 2003. Over the years, I have spent hours to discover the best products worldwide for myself and my family. I have now opened my own eBay store to share with you the best, hand-picked selections from all over the world that have worked for me, my babies, my family and my home. All products I list are brand new and recommended personally!
The Best Return Gifts for a Princess Theme Birthday Party!
OR a Lovely Gift for Your Little Princess!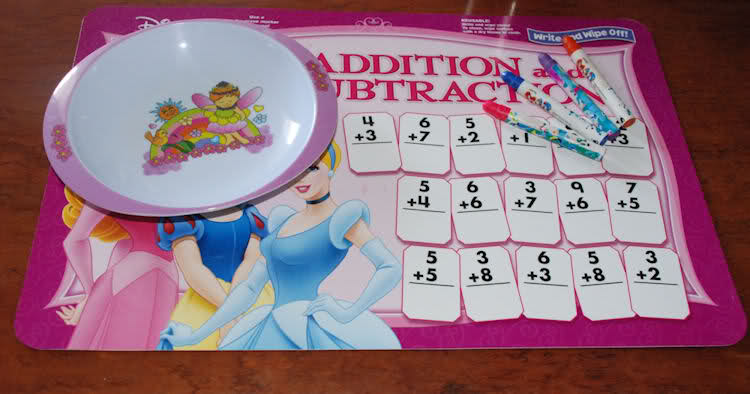 Never seen before Placemats for Kids! Disney Princess themed placemats for little girls that also help them practice their maths skills while waiting for mommy to serve them their meals. Make waiting for dinner or snacks fun and educational! Bright colored pictures of Disney Princess Cinderella, Snow White and Aurora with easy addition problems on one side and pictures of Disney Princess Cinderella and Belle on the other side with a bit more complex addition and subtraction problems.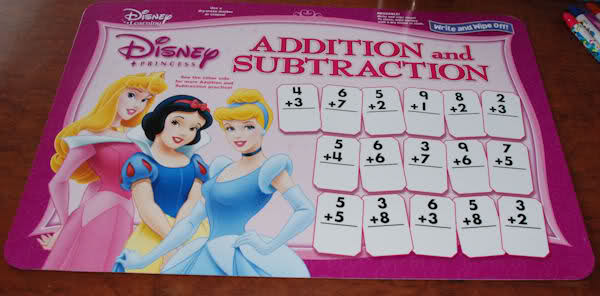 And the best part is that you can write using markers and crayons and then wipe it off and use again!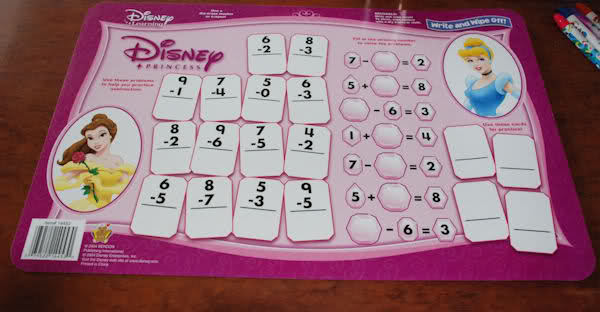 I gave one of these to each little guest at my daughter's Princess birthday party and they were loved by all of them and parents were, needless to say, thankful for an educational gift! They also make a great activity for any kids party. Kids can be busied with them while you are planning other activities, or waiting for all guests to arrive.
These Sturdy, Vinyl/Plastic placemats are BRAND NEW and have been imported from USA.
SHIPPING
This item ships within India and is shipped for Rs.30 per placemat by courier. However, if you are buying more than 1 placemat, the shipping cost will be Rs.30 for the first mat and Rs.10 for every additional placemat that you buy. Your item will ship within 1-2 days of receiving cleared payment.
PAYMENT
You can pay for your payment by the safest payment method - PaisaPay using your credit/debit card or your Internet Banking account.
HAVE A QUESTION?
Contact us through eBay messages and we will get back to you as soon as possible.