Description:

- Item Type: Switches
- Place of Origin: Guangdong China (Mainland)
- Remote Distance: 40M
- Certification: CE
- Brand Name: KEDSUM
- Color: White
- Features: --
- Warranty: 12M
- Switch Type: Remote Control
- Model Number: K-PC802
- Switch Style: radio/wireless remote control
- Dimensions of Receiver: 85(L)x43(W)x18(D)mm
- Dimensions of Controller: 122(L)x50(W)x22(D)mm
- Max Loading Per Way: 100W lamp, 250W Energy-Saving Lamp
- Frequency of Signal: 315MHz(OEM Optional 433.92MHz)
- Gross Weight Per Set: 158g

- Package Size: 15*10*10(cm)
- Package Weight: 300(g)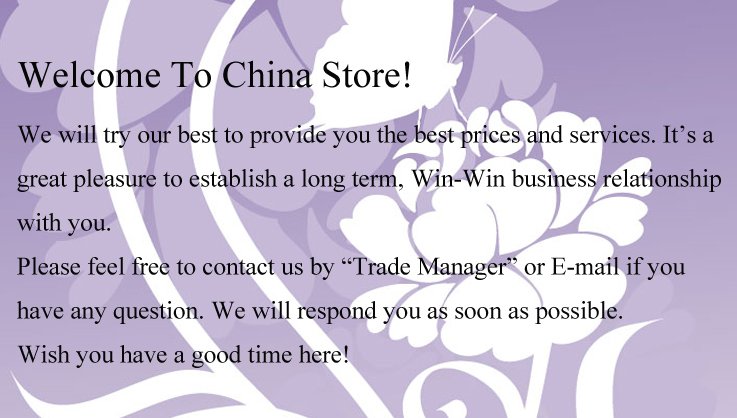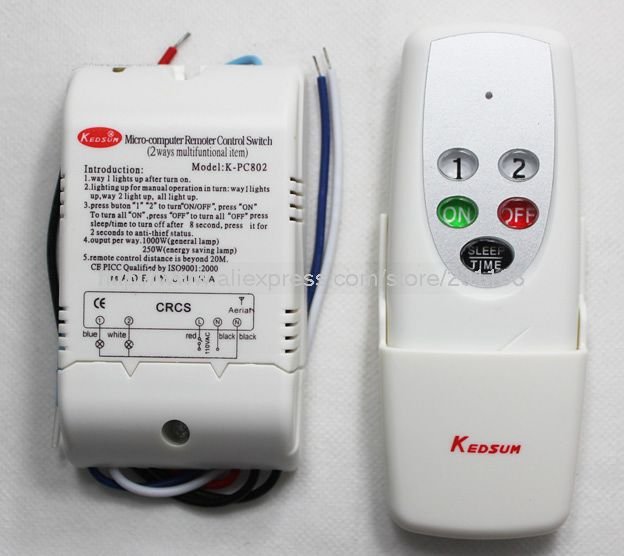 Wireless 2-Way Light ON/OFF Remote Control Switch
Highlines & Descriptions:
Turn your tree lights on and off by wireless remote control. Controls up to 800 Watts of lighting.
No more climbing under the tree. Operate your Christmas tree lights, or other small appliance with the convenience of a remote.
Main Features:
1. Wireless 2 Ways ON / OFF Control
2. Fast, easy installation
3. Only 5 wires to hook up
4. Wireless control 2 sets of lights.
5. 1 x 12V 23A battery (included) for the remote control switch
6. Remote control range over 65 feet
7. 110V/220V AC input instock. Please leave us message when you order.
8. Receiver Installed Screw to Fix the Wire.
***Important :110V or 220V, please let me message that what's your voltage needed, we will send it for 220V as defoul
Quantity per Carton100 Sets
Carton Dimensions 420(L) X 395(W) X 330(D) mm
Gross Weight of Carton 17KG
Components Included:
1 x 2-Way Remote Control Switch (1 x 12V 23A battery included)
1 x Receiver Control Box
1 x Controller Wall Mounter