JIM ROONEY - In It For The Long Run SIGNED BOOK


A Musical Odyssey

Condition: New
Price:&nbsp

$24.99
---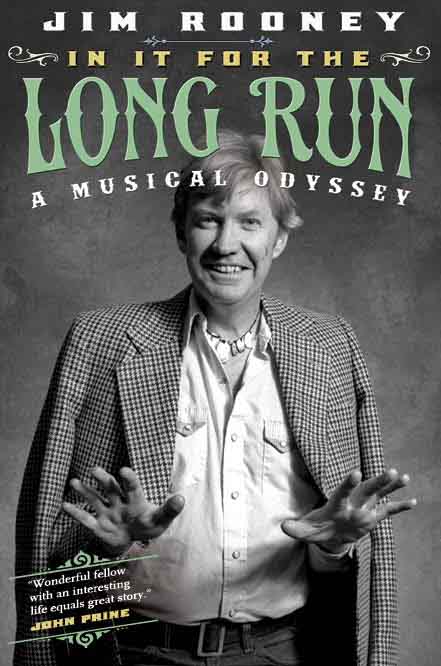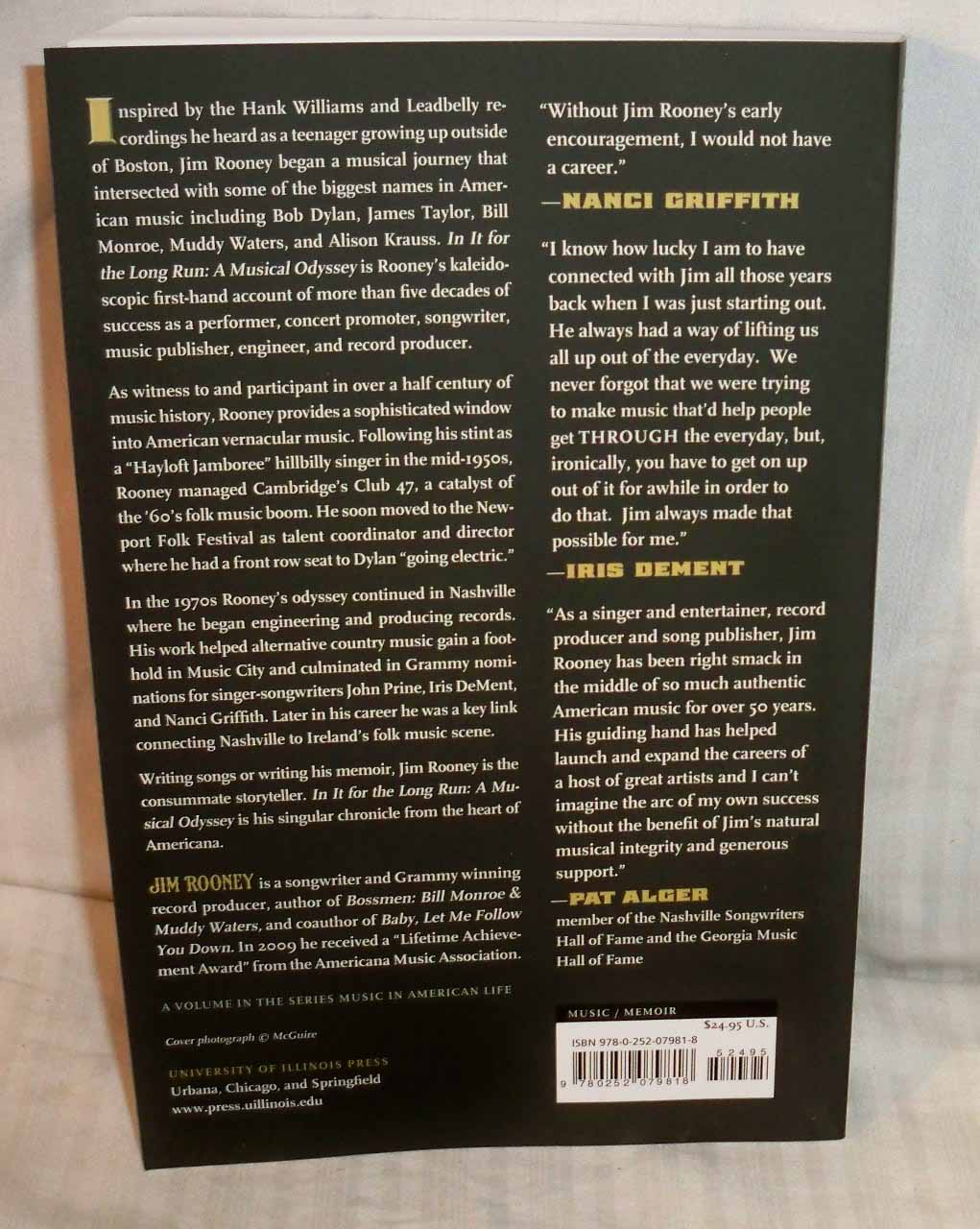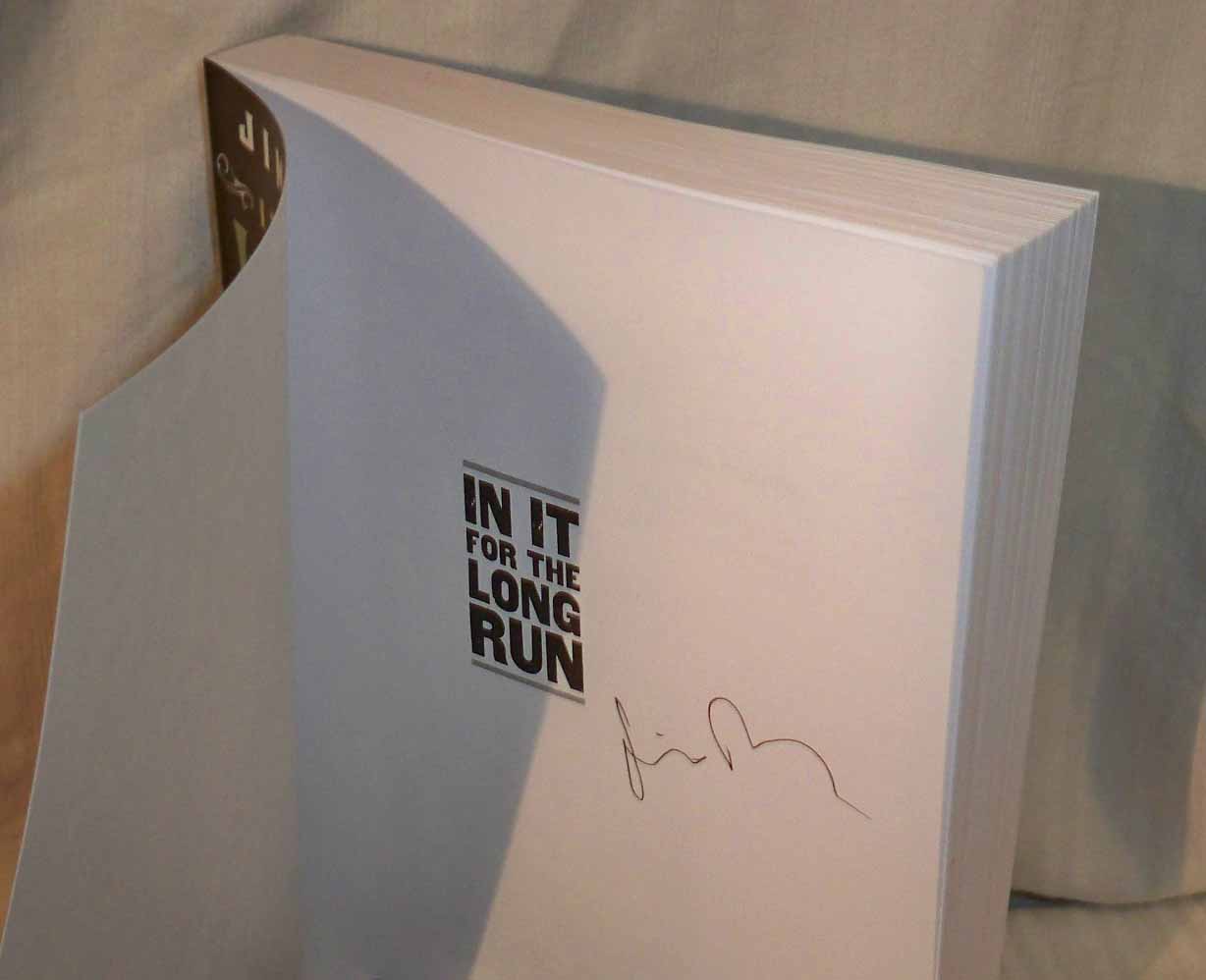 Description:
Also Visit: http://www.jimrooneyproductions.com

Large trade paperback signed by the author , Jim Rooney


Series: Music in American Life

Paperback: 296 pages
Publisher: University of Illinois Press; 1st Edition edition (February 28, 2014)
Language: English
ISBN-10: 0252079817
ISBN-13: 978-0252079818
Product Dimensions: 9.2 x 6.1 x 0.8 inches
Shipping Weight: 1.2 pounds
From Amazon: "Inspired by the Hank Williams and Leadbelly recordings he heard as a teenager growing up outside of Boston, Jim Rooney began a musical journey that intersected with some of the biggest names in American music including Bob Dylan, James Taylor, Bill Monroe, Muddy Waters, and Alison Krauss. In It for the Long Run: A Musical Odyssey is Rooney's kaleidoscopic first-hand account of more than five decades of success as a performer, concert promoter, songwriter, music publisher, engineer, and record producer.

As witness to and participant in over a half century of music history, Rooney provides a sophisticated window into American vernacular music. Following his stint as a 'Hayloft Jamboree' hillbilly singer in the mid-1950s, Rooney managed Cambridge's Club 47, a catalyst of the '60's folk music boom. He soon moved to the Newport Folk Festival as talent coordinator and director where he had a front row seat to Dylan 'going electric.'

In the 1970s Rooney's odyssey continued in Nashville where he began engineering and producing records. His work helped alternative country music gain a foothold in Music City and culminated in Grammy nominations for singer-songwriters John Prine, Iris Dement, and Nanci Griffith. Later in his career he was a key link connecting Nashville to Ireland's folk music scene.

Writing songs or writing his memoir, Jim Rooney is the consummate storyteller. In It for the Long Run: A Musical Odyssey is his singular chronicle from the heart of Americana."
Reviews
"I know how lucky I am to have connected with Jim all those years back when I was just starting out. He always had a way of lifting us all up out of the everyday. We never forgot that we were trying to make music that'd help people get THROUGH the everyday, but, ironically, you have to get on up out of it for awhile in order to do that. Jim always made that possible for me."
--Iris DeMent
"As a singer and entertainer, record producer and song publisher, Jim Rooney has been right smack in the middle of so much authentic American music for over 50 years. His guiding hand has helped launch and expand the careers of a host of great artists and I can't imagine the arc of my own success without the benefit of Jim's natural musical integrity and generous support."
--Pat Alger, member of the Nashville Songwriters Hall of Fame and the Georgia Music Hall of Fame
"Without Jim Rooney's early encouragement, I would not have a career."
--Nanci Griffith
"Wonderful fellow with an interesting life equals great story." --John Prine
About the Author
Jim Rooney is a songwriter and Grammy winning record producer, and author of Bossmen: Bill Monroe & Muddy Waters and coauthor of Baby, Let Me Follow You Down. In 2009 he received a "Lifetime Achievement Award" from the Americana Music Association
---
Return Policy:
Items must be returned within 7 days .
Refund will be given as Money back.
Refund policy details:
Once we get a returned item, we can refund via your payment method.
Shipping:

Destination: United States

USPS
First-Class Mail®
$4.00
$1.00

Destination: Worldwide

USPS
First-Class Mail Intl®
$21.00
$4.00

Handling:
$0.00(Domestic)
$0.00(International)
Insurance:
Not Offered (Domestic)