THE BLOODIEST FLOWER
Price:&nbsp
$12.99
---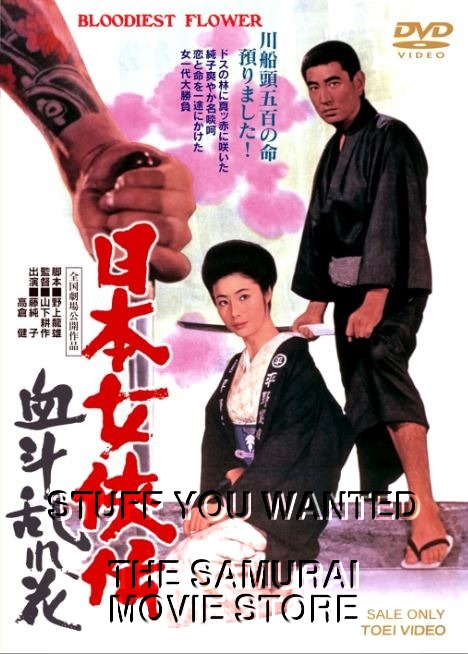 Description:
​Bloodiest Flower

(Nihon jokyo-den:ketto midarw-bana)

Director: Kosaku Yamashita
Cast: Junko Fuji, Ken Takakura, Masahiko Tsugawa

Bloodiest Flower is a heroic story of Tei, a female coalmone operator, who risks her life to protect the business that was passed on by her late husband. Without experience and a sign of strength, sharks smell blood and try to take advantage of her. Thankfully a man steps up to give advice and help without strings attached.

Remastered Print

1971
Color
Anamorphic Widescreen
(16:9) 89 Mins.
Japanese with Optional English Subtitles.
---
Return Policy:
Items must be returned within 14 days .
Refund will be given as Exchange.
Refund policy details:
All DVD's are guaranteed against defects.
Shipping:

Destination: United States

USPS
First-Class Mail®
$2.00
$2.00

Insurance:
Not Offered (Domestic)