(pair) Shiebler linnet 'need christ' sterling youth fork
Photos accurately show the condition of the item and will be carefully packed and shipped.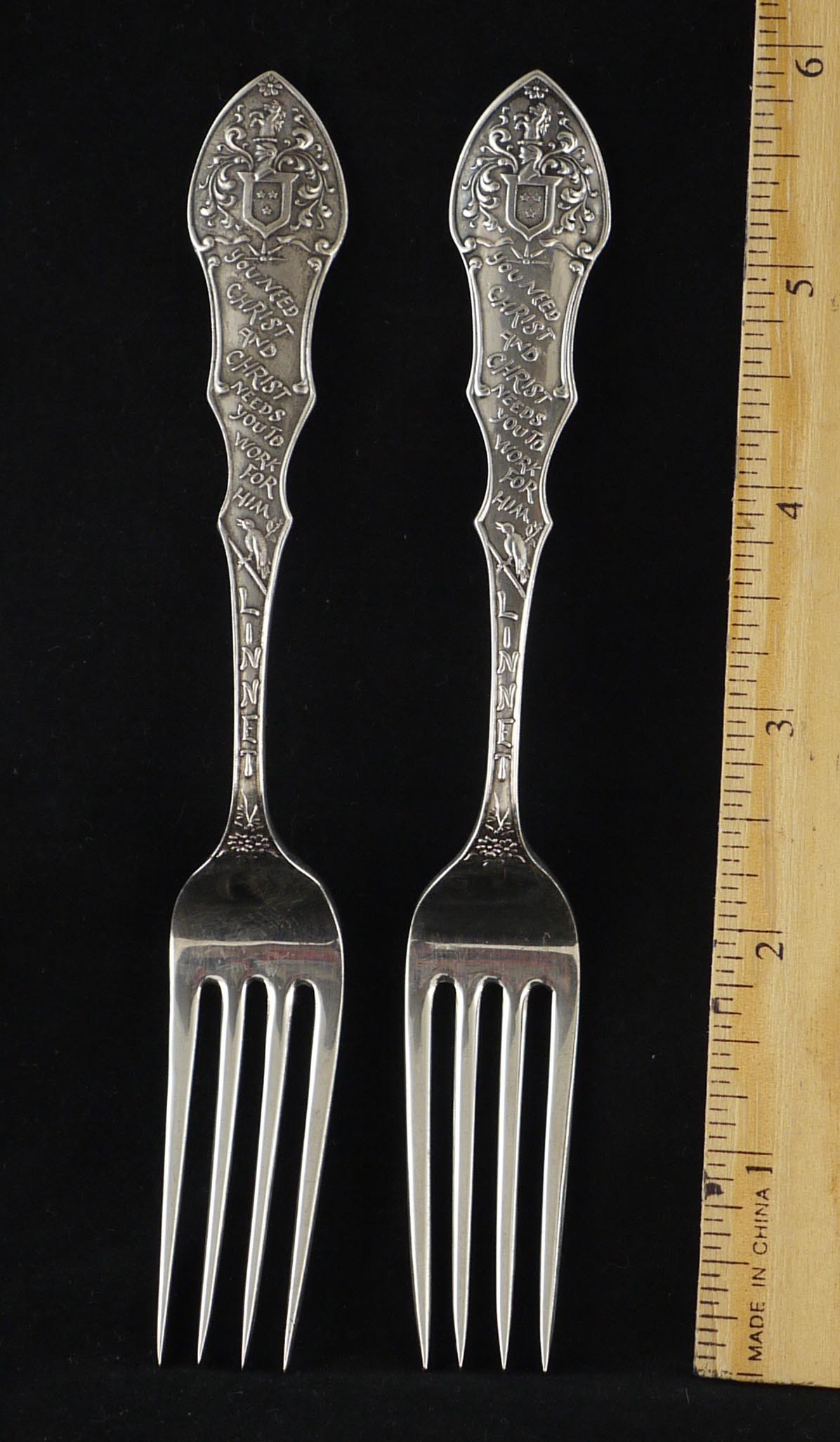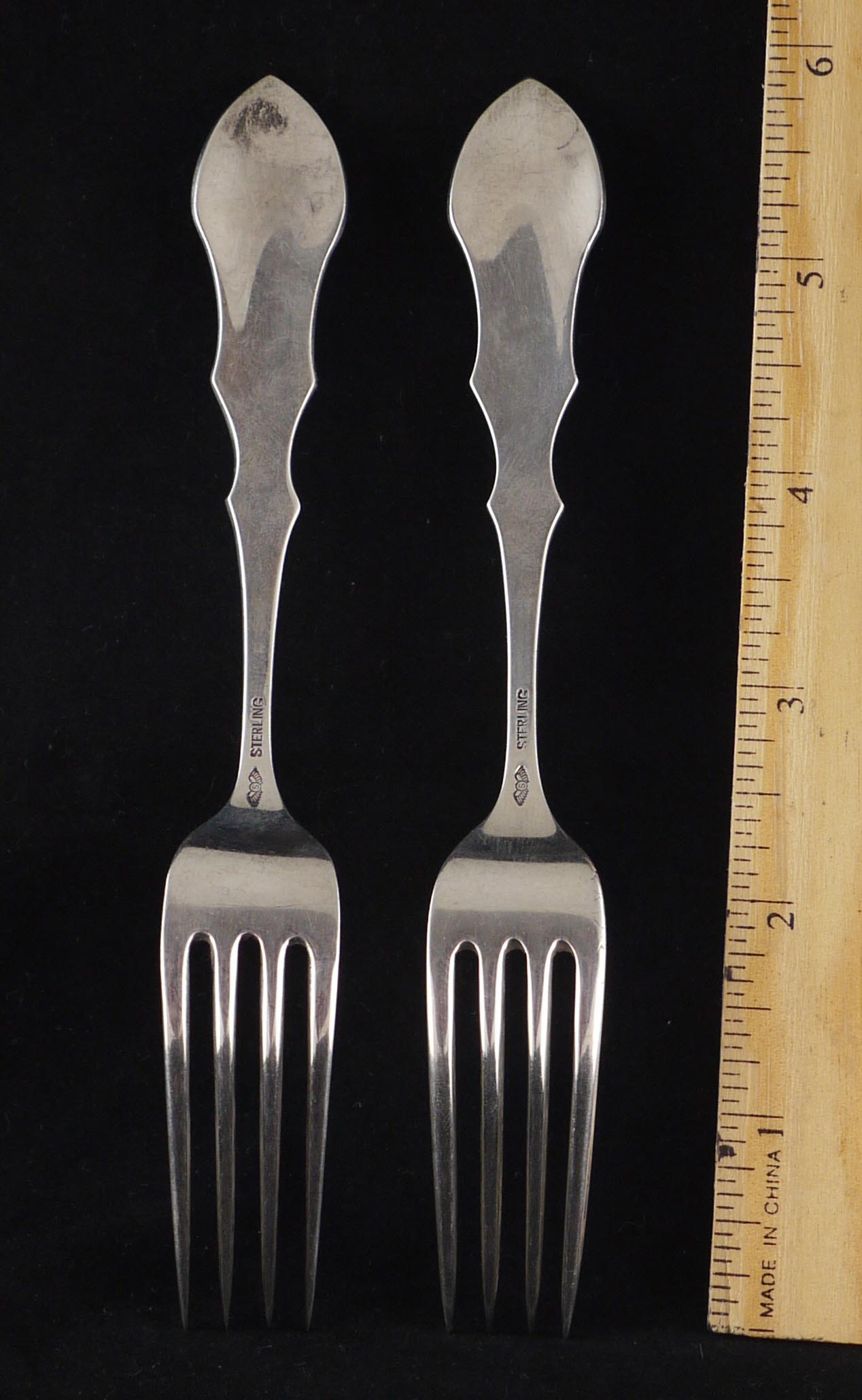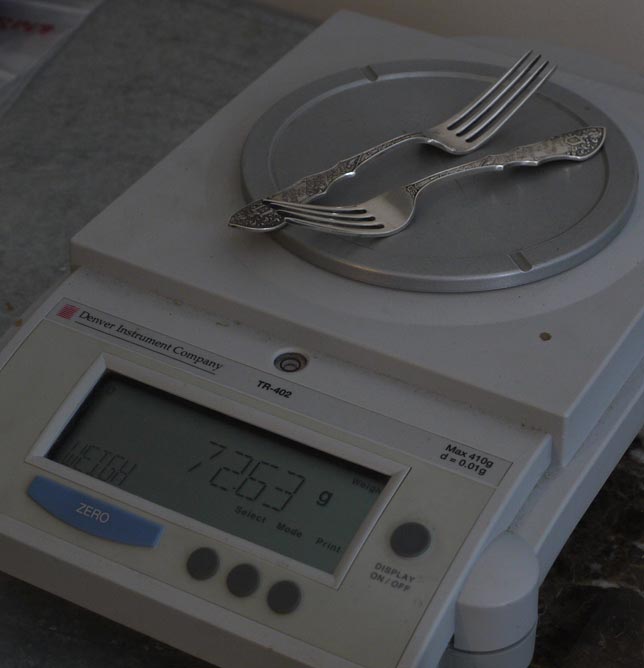 Pictures accurately show the condition, and this item will be carefully packed for shipment.
Heavy merchandise (over ten pounds) is typically shipped by fedex ground and additional shipping fees may be required in order to ship heavy merchandise to a PO box.
My shipping charges are at or below costs, but please be aware that sometimes the ebay automatic shipping calculator overcharges relative to my costs, particularly when multiple lightweight items are in your order. I try to correct any such shipping overcharges, but if you feel that the calculated shipping charges are excessive, please let me know and I am happy to adjust any such charges to accurately reflect the true cost.
I am happy to ship internationally or to Alaska and Hawaii, but please contact me in advance of auction ending so that I can provide you an approximate cost of shipment, which may be substantially higher than domestic shipping rates. I do not charge any handling or packing fees for international shipments and I ship by the US government postal service (USPS). You can estimate international shipping costs on the USPS website www.usps.gov
I typically ship within 1 business day. In the case of large or fragile items please allow an additional 2-3 days handling so I can ensure that your item is packaged and shipped properly. Freight shipments may require additional handling time as well. All items are insured for the purchase price against loss or shipping damage.