Features
:
•
Sensitivity adjustment helps weed out unwanted signals
•
LCD console displays probable depth and type of metal
•
3-tone audio alert, has headphone jack
•
Max. detection depth is 5-14" depending on terrain
•
8 1/2" waterproof search coil
•
Padded, adjustable armrest for comfort
•
Length-adjustable aluminum shaft
•
Removable battery pack requires two 9V batteries (not included)
•
Weighs 4 lbs.
Comes With A 30 DAY WARRANTY!
BUY WITH CONFIDENCE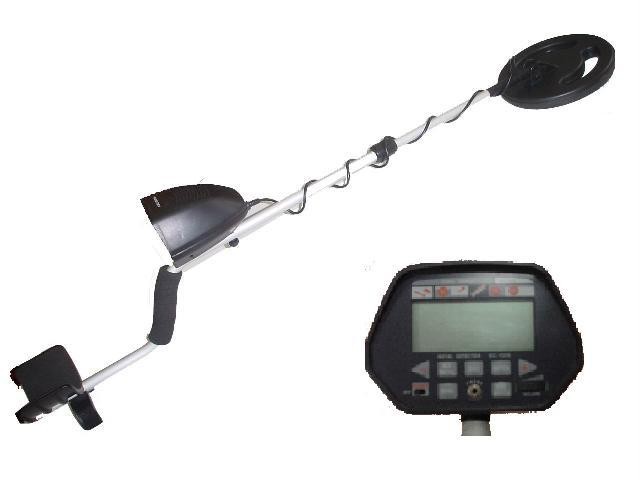 Description:
With a completely waterproof / submersible coil, this Metal Detector can go almost anywhere! Thismetal detector detects all metals and can discriminate between iron-based and gold / silver based objects. This Detector emits distinct tones for each type of metal so you don't waste time digging up tin cans.
This Professional Metal Detector Has an LCD Display Which Includes Depth, Volume and Discrimination.