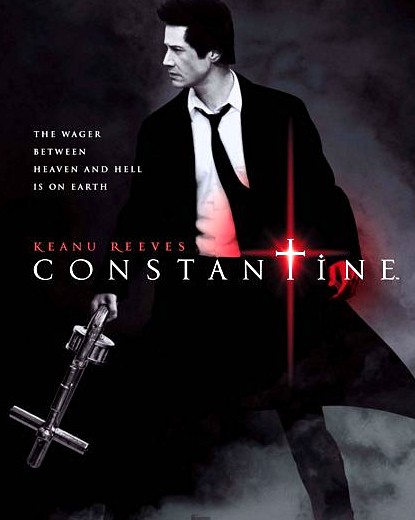 The movie Constantine came out in 2005, The movie is based on an excellent comic book series called Hellblazer. It is about a rogue exorcist named John Constantine played by the ever EMO Keanu Reeves, who has the ability interact with half-breeds. Half-breeds are angels and demons that walk the mortal plain and are allowed to influence mankind. In the same year, Japan released 300 limited Constantine Zippo, but soon it was sold out. Therefore in the following years, Zippo in Japan released some more(unknown amount) of it. But YOU CAN BARELY FIND IT IN THE MARKET for some reason. Brass Zippo is authentic production made in Bradford, PA with hand etching/carving created by artisans in Japan. So DON'T LET THIS CHANCE SLIP AWAY! IT'S COLLECTOR'S MUST HAVE!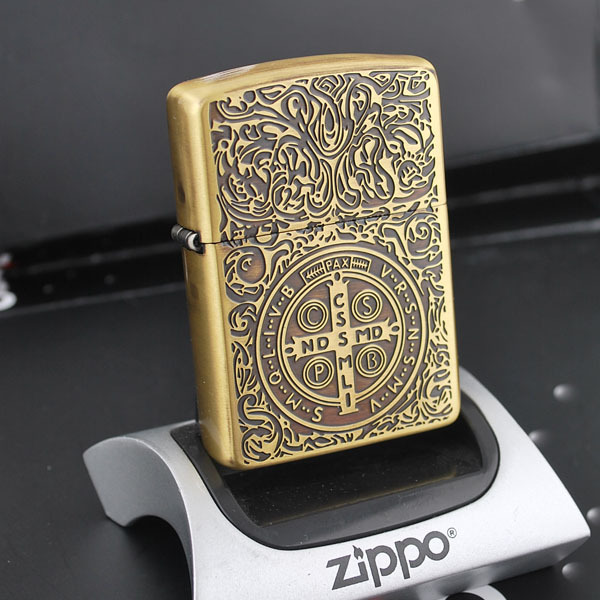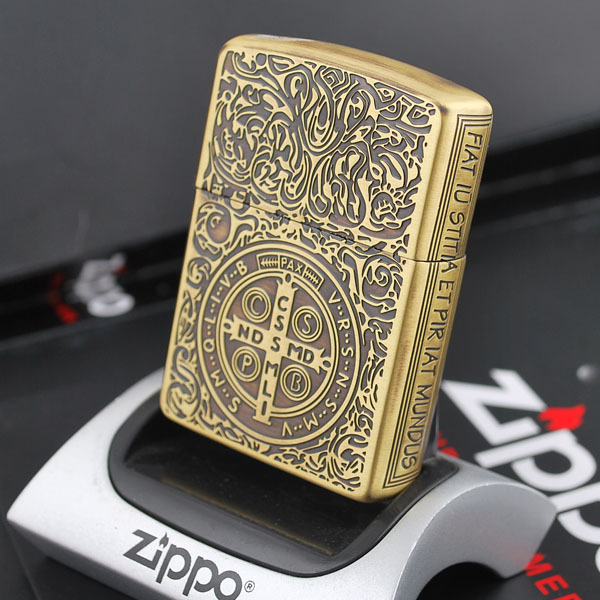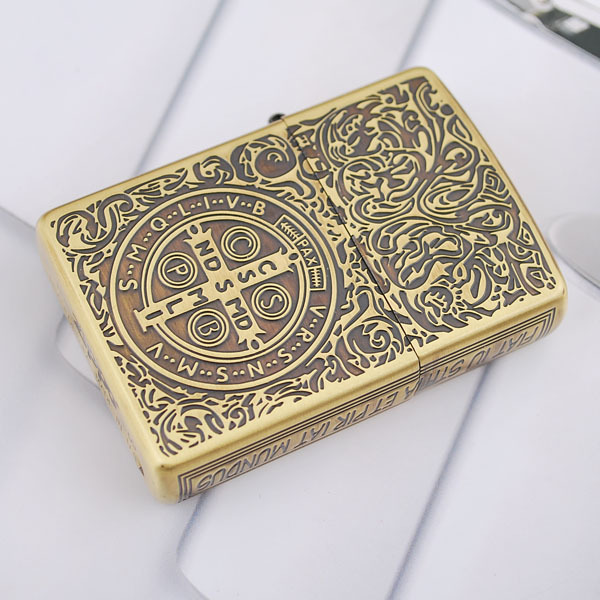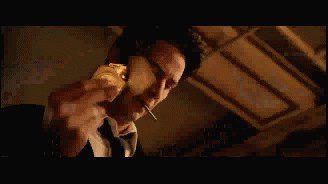 The engravings have the following meanings:
The Cross Meanings, representing the Medal of St. Benedict (founder of the Benedictine monks):

Centre of Cross:
C.S.S.M.L. means Crux Sacra Sit Mihi Lux (English: May the holy cross be my light)
N.D.S.M.D. means Nunquam Draco Sit Mihi Dux (English: May the dragon never be my guide)
C.S.P.B. means Crux Sancti Patris Benedicti (English: The Cross of our Holy Father Benedict)
Right side of Cross Circle:
V.R.S.N.S.M.V. means Vade Retro Satana Nunquam Suade Mihi Vana (English: Begone Satan! Never tempt me with your vanities!)
Left side of Cross Circle:
S.M.Q.L.I.V.B. means Sunt Mala Quae Libas Ipse Venena Bibas (English: What you offer me is evil. Drink the poison yourself!)
Top of the Cross Circle:
PAX means "PEACE" and was the motto of the Congregation of Cassino and of the entire Benedictine Order.
On the Side:
"FIAT IU STITIA ET PIRIAT MUNDUS" is a Latin phrase. It means: "Let there be justice, though the world perish." It was the motto of Ferdinand I, Holy Roman Emperor and it characterizes an attitude, which wants to provide justice at any price.